Beside the seaside.
We visit the smokehouse and but some organic smoked salmon and get details of how to order online. It's not as cheap as Waitrose, but it's farmed at sea with no extra chemicals or anti biotics.
Then to the pub where we were going to stay last night for breakfast. The first time we've had a cooked breakfast this holiday. I had the mini version and it kept me going all day.
We continue driving round the coast. Narrow wiggly roads with little opportunity for photography. The scenery is very rugged, lots of rocks and some wall field boundaries. And of course the wild Atlantic, although the tide's out.
Our first stop is to Roundstone where there is a bodhram maker, famous for making the drums for Riverdance. The was so much stuff in his shop, I think we were good for not buying anything. Although Brian would still like to buy a drum.
Next to Spiddle, for its craft shops. Again interesting craft cabins, but the most interesting was the book shop. This is a Gaelic speaking area, and the ship was full of books in Gaelic. It was wonderful to see so many children's books, Spot the dog and horrible histories to name but two series. Also Junior Scrabble and Monopoly in Gaelic.
We are staying just outside Galway at the seaside resort, complete with sea lido. Not a good picture, but the sun was causing a problem - I'm not complaining.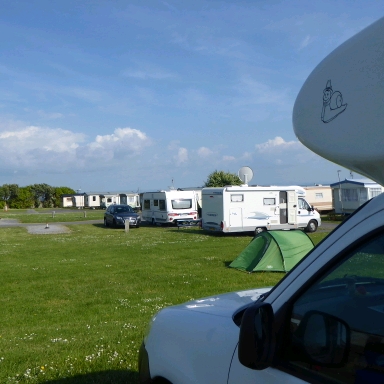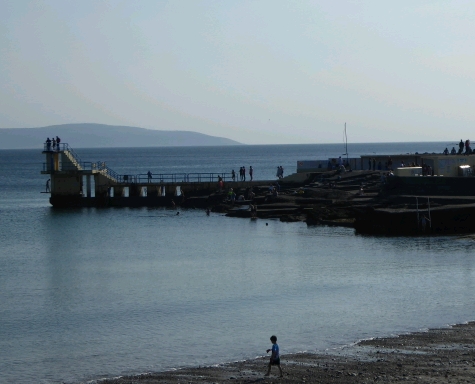 We have walked along the prom to a brew pub recommended to us in Carrick.
On our walk back to the campsite we see it isn't a lido, exactly but diving steps. But the tide is out at the moment.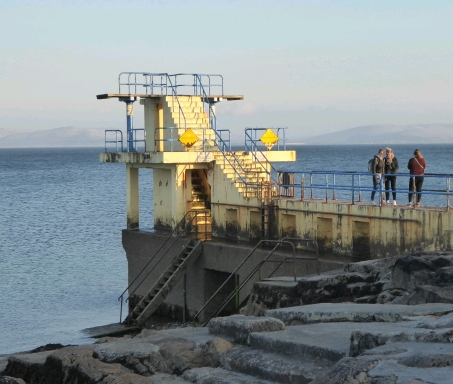 So no more photos at the moment, except a couple of flowers from yesterday.