A soft start to the day in Kilkenny.
Soft is the Irish description for light rain.
So we waited a little while before we started the 25 min walk into town. On the way we passed this boundary plaque erected by the mayor who was the owner of the town brewery which is still in business.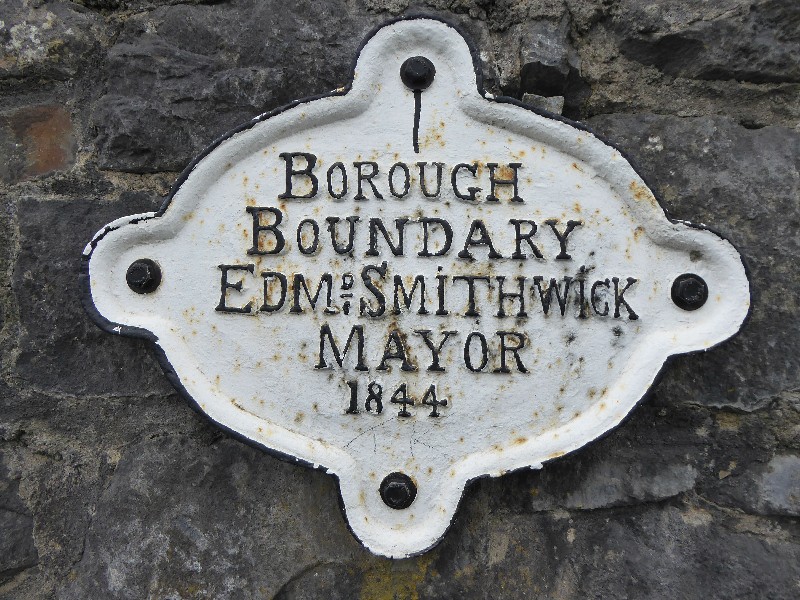 Hurling is a national sport here, so this statue is that unusual.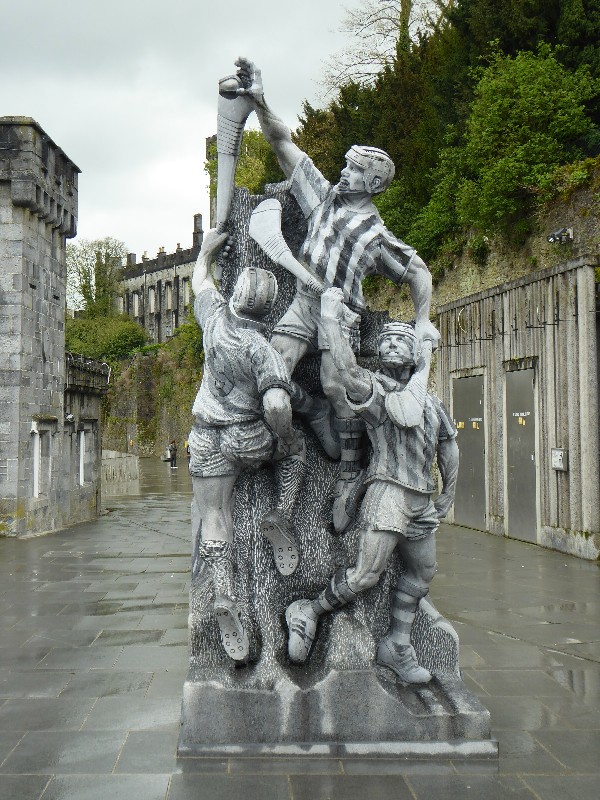 We did resist buying any of the hurling tourist tat, but some was interesting.
We visited a couple of bars and heard some traditional music in what is supposed to be the oldest pub in town.
So hear is the first of no doubt many photos in a bar.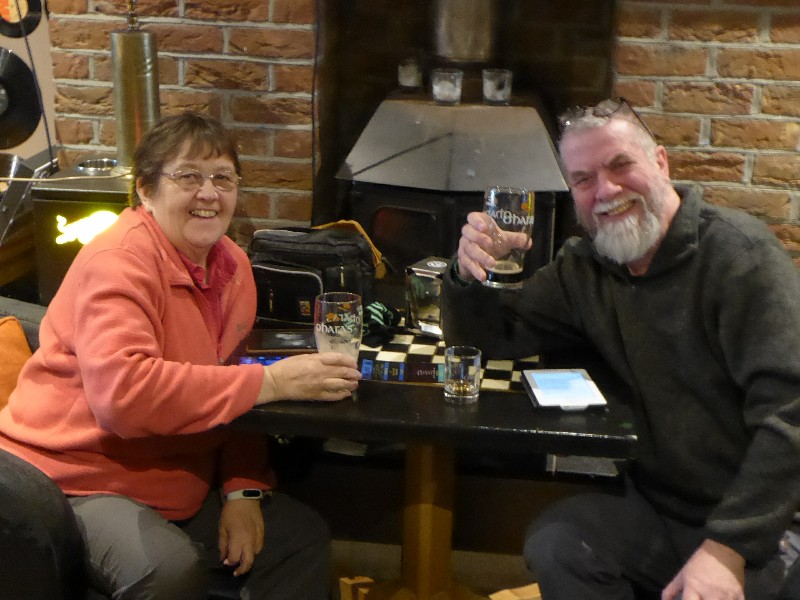 And I couldn't resist a photo of street art carrying one of last year's themes across.