Bushmills and back. Don't panic we're not coming home early!
An uneventful night in the carpark and onto the free bus to Giants Causeway.
There is a new visitors centre and the choice of a guided tour or self guided audio tour. Choose the latter so we could go at our own pace. A wise decision with the variable terrain. The audio tour was humourously done with information about the geological formation of the area and the folk tales of Finn McColl and the fight with the Scottish giant, Benandonner.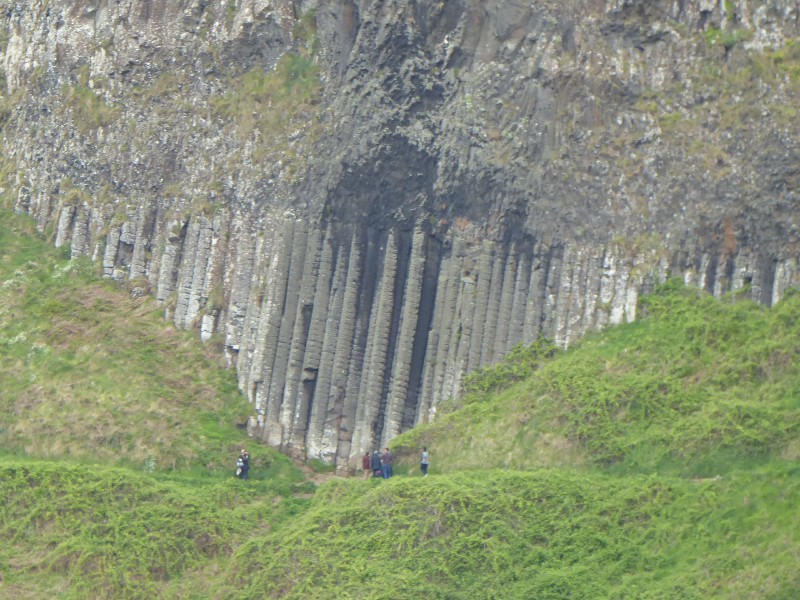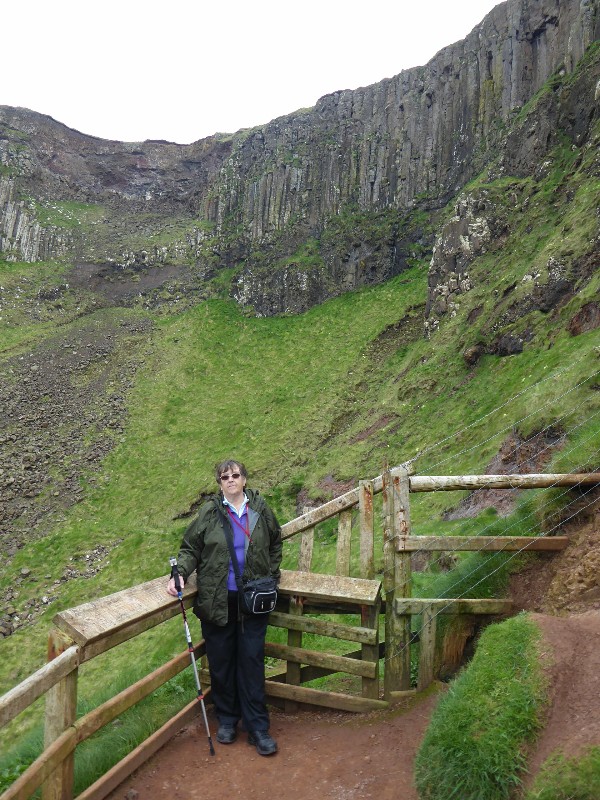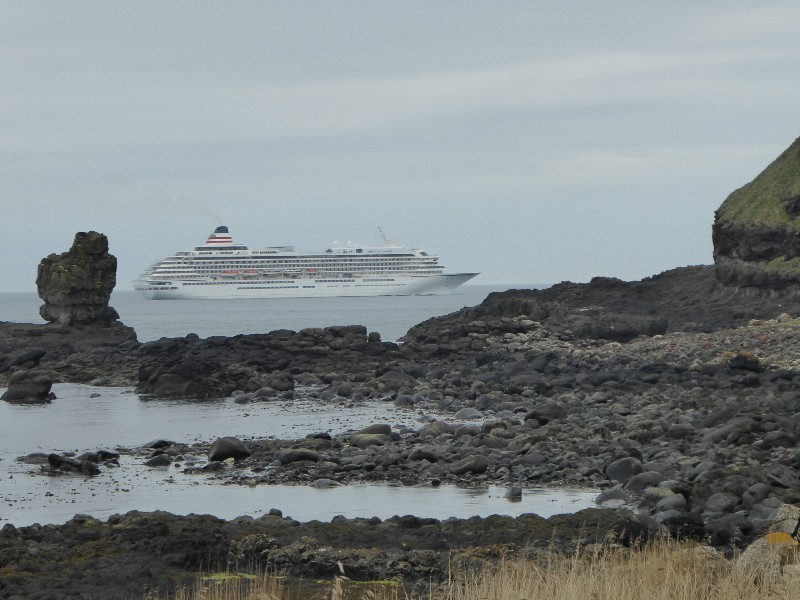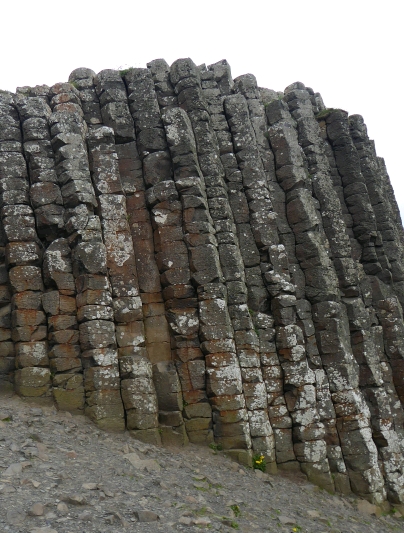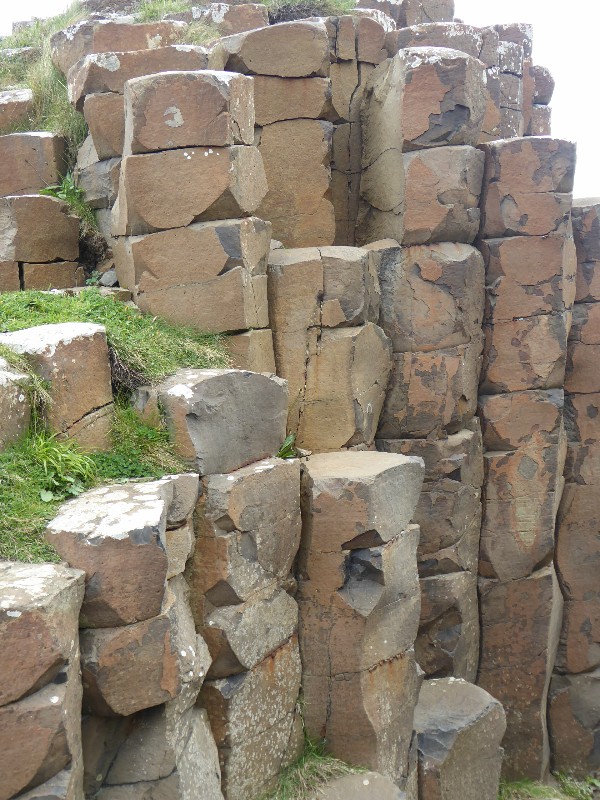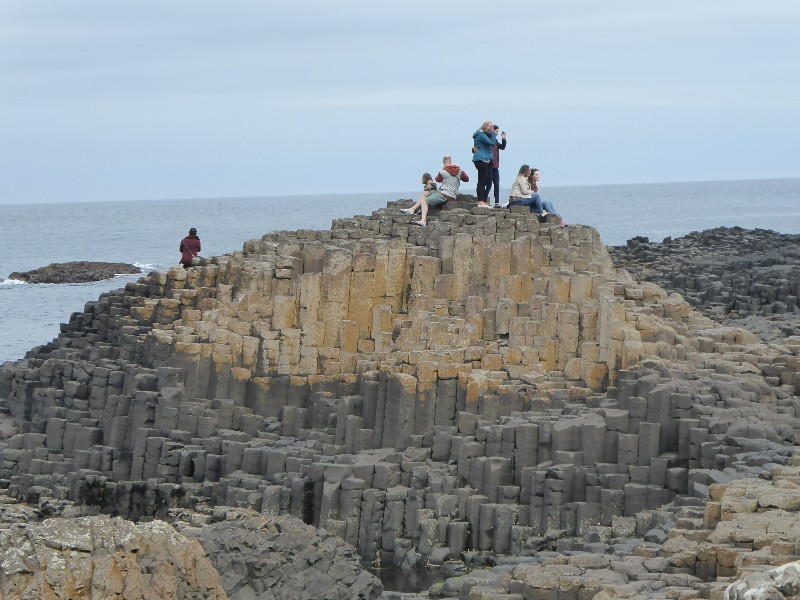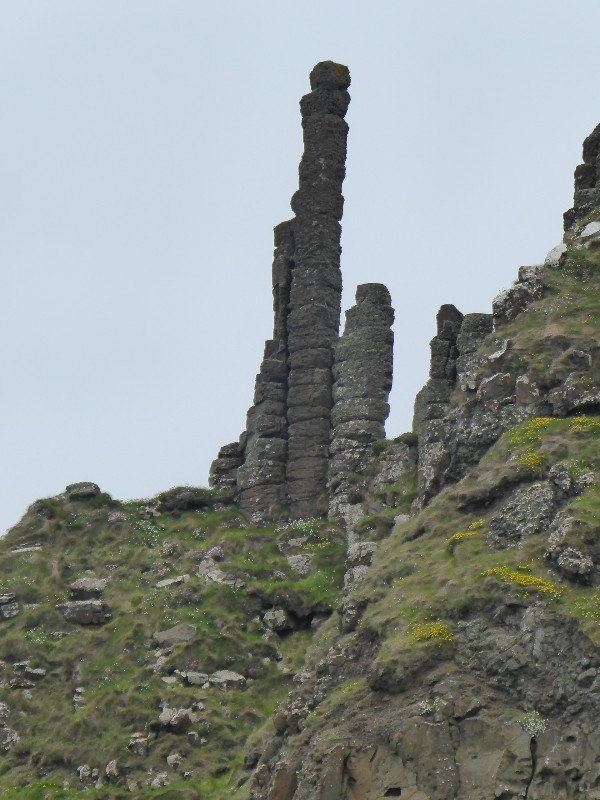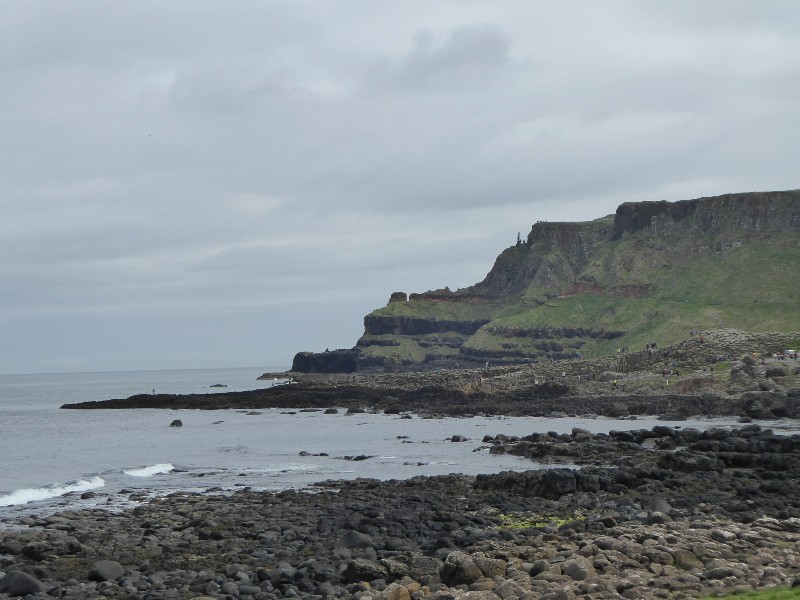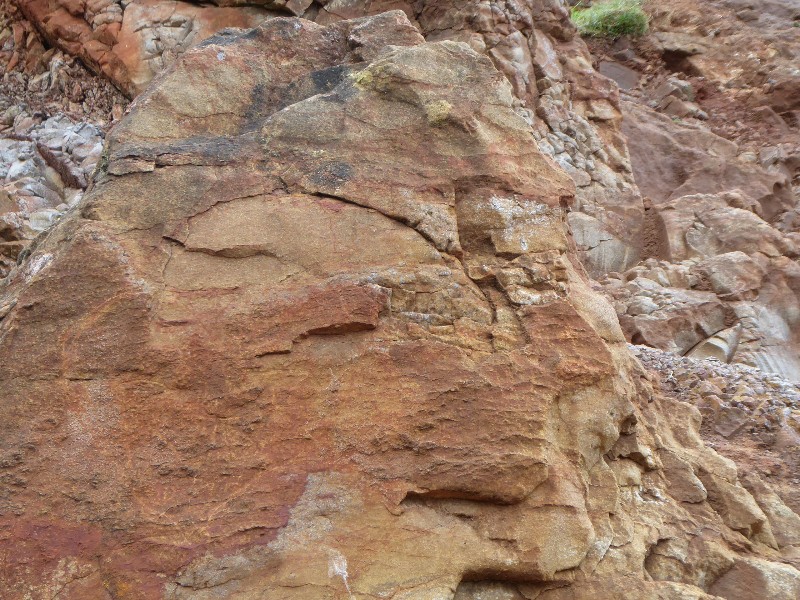 The weather wasn't too bad, but unfortunately to must to fully see Islay clearly about 40 miles away.
During our well earned coffee in the cafe, a really helpful NT manner of staff sorted us out some really useful brochures for the net few days.
So back to the van to go to Carrick-a-Rede rope bridge and maybe further round the coast tonight. The 15 min walk to the bridge is along an undulating pathway, and then a queue to cross the bridge. Only 8 people on the bridge at a time, and only in one direction at a time.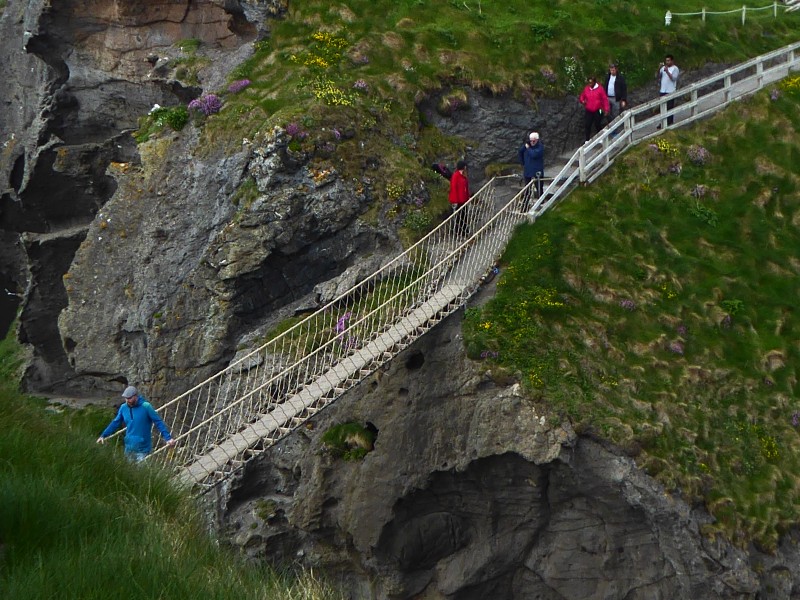 The bridge is 100 ft above the sea and about 60 ft long. It's not too bouncy if just one person is walking on it!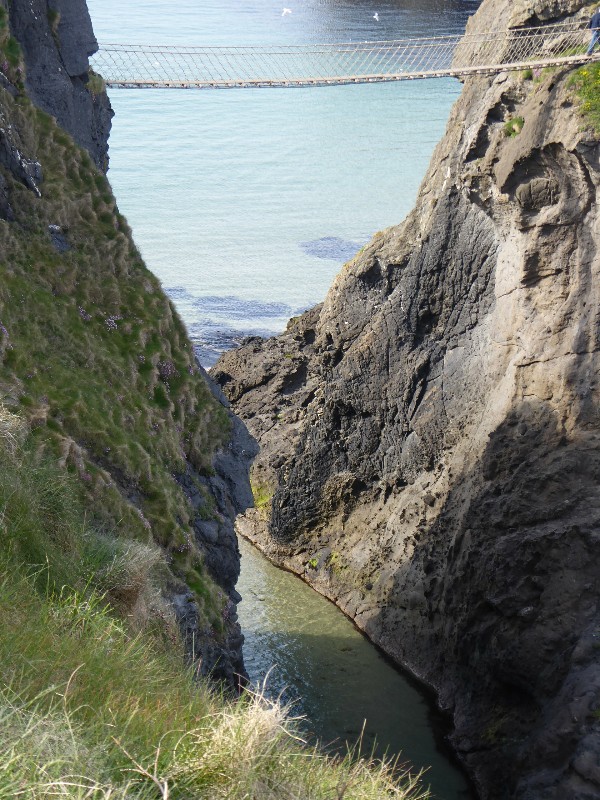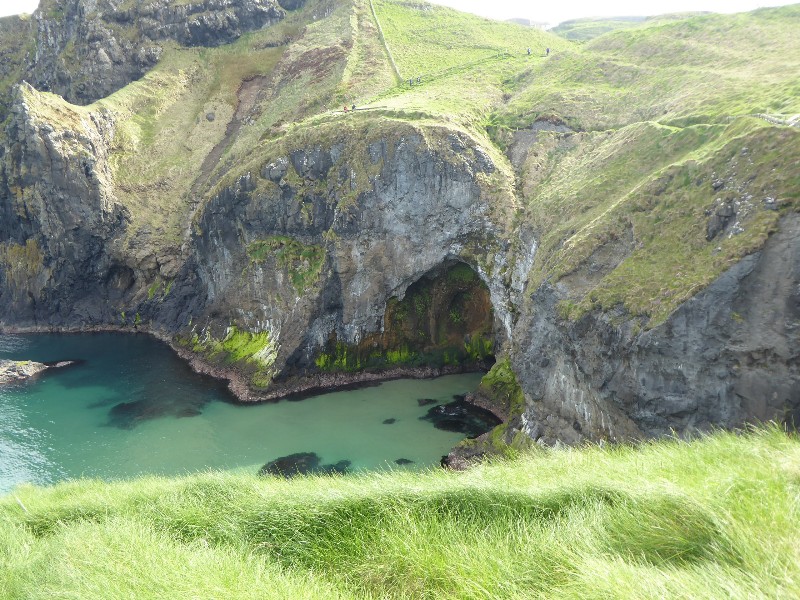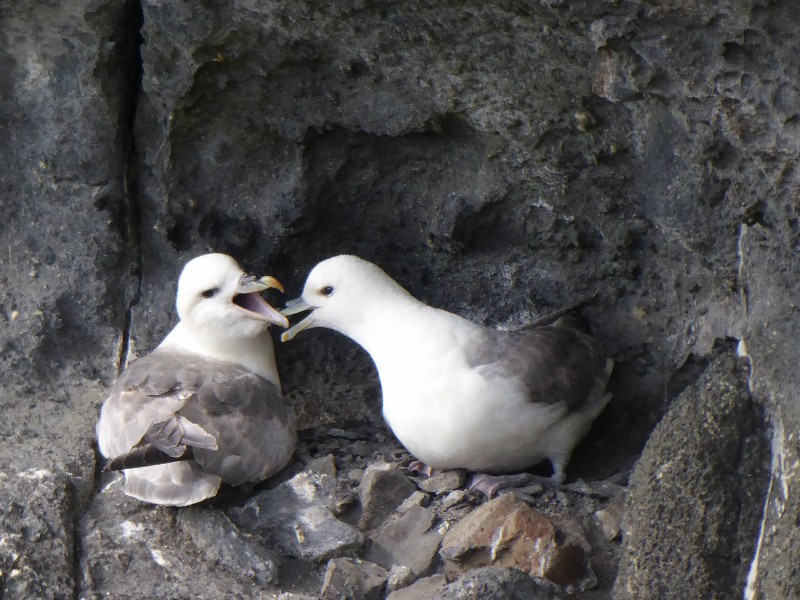 We travel to Portrush to look at a pub to stop at, but decide on going back to Bushmills and have a posh meal at the hotel across the road.