Rain and sun.
Last night was quite late even though the was no music at the pub, but we have ideas of places to visit as we are staying longer in the area. Then rain continued overnight, so we drive to Carrick-on-Shannon to wonder round the shops near Tesco's. Nothing that exciting just kept out of the rain. The river Shannon is wide here so the were lots of boats in the marina.
We have decided to go to Knock because of a song we heard many years ago. By the time we arrive the sun is shining so we can take a walk after parking the van.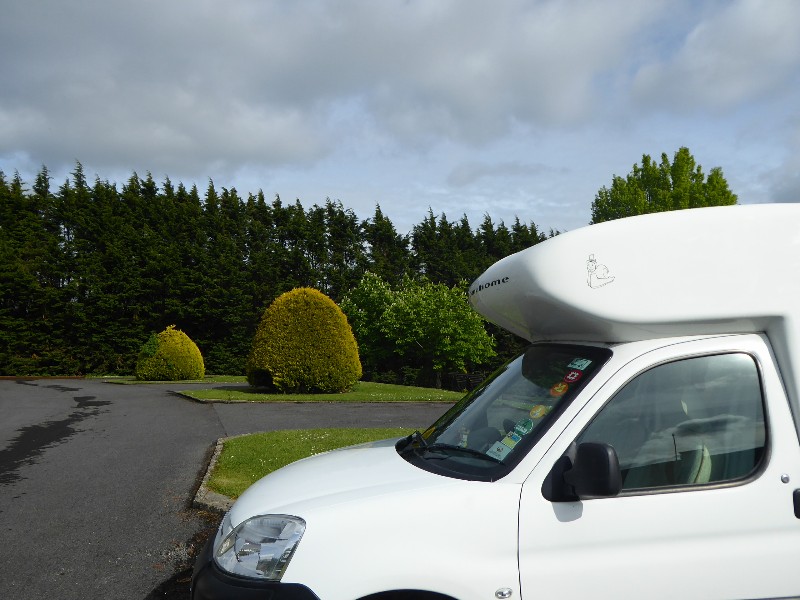 The is a major religious centre here built around an apparition seen by 15 villagers in 1879 on the wall of the church. So it gets loads of visitors, mainly Catholic, coming in hope of cures and prayers answered. There is representation of the apparition in a special annex.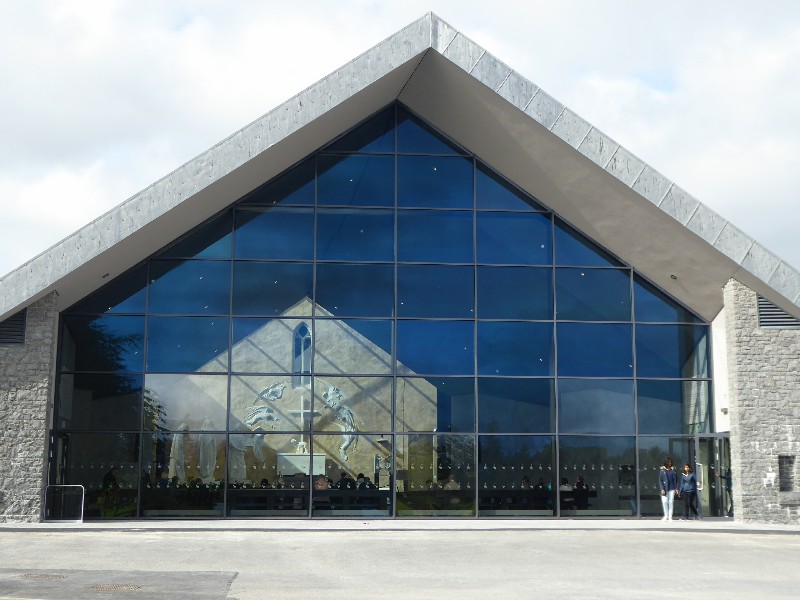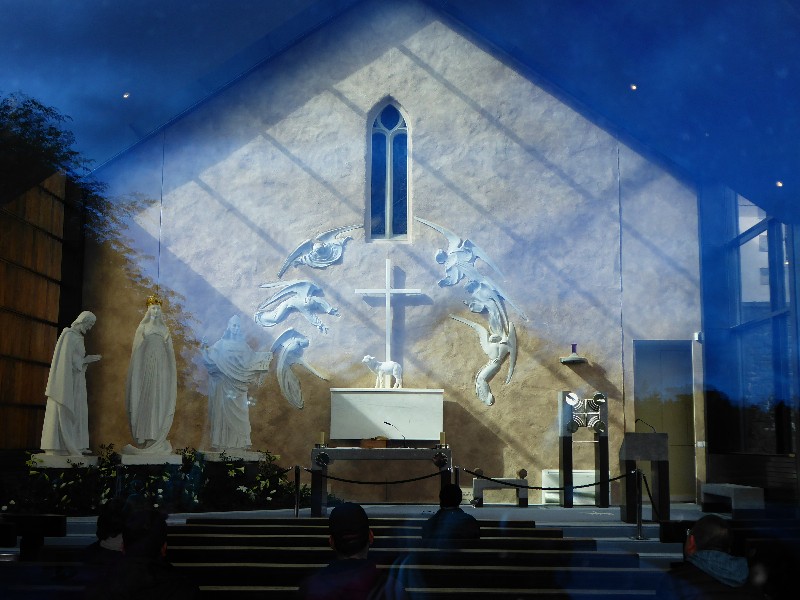 A garden with the 12 stages of the cross on individual sculptures.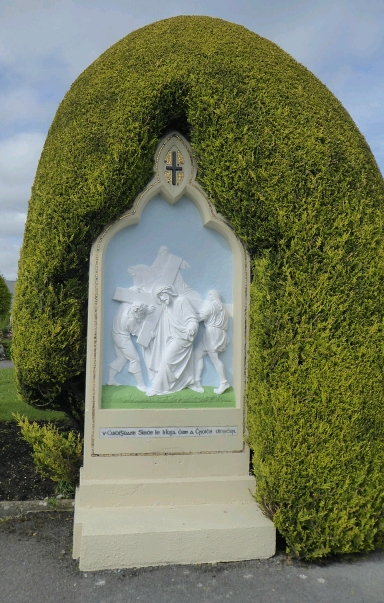 A basilica built to accommodate a large number of worshippers.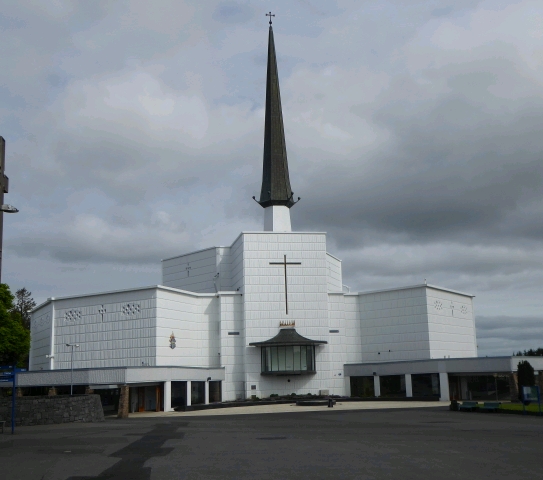 This resembles Liverpool's Catholic cathedral in that it's round with the altar in the centre. It has some large sculptures and some replicas of church windows from notable buildings throughout the country.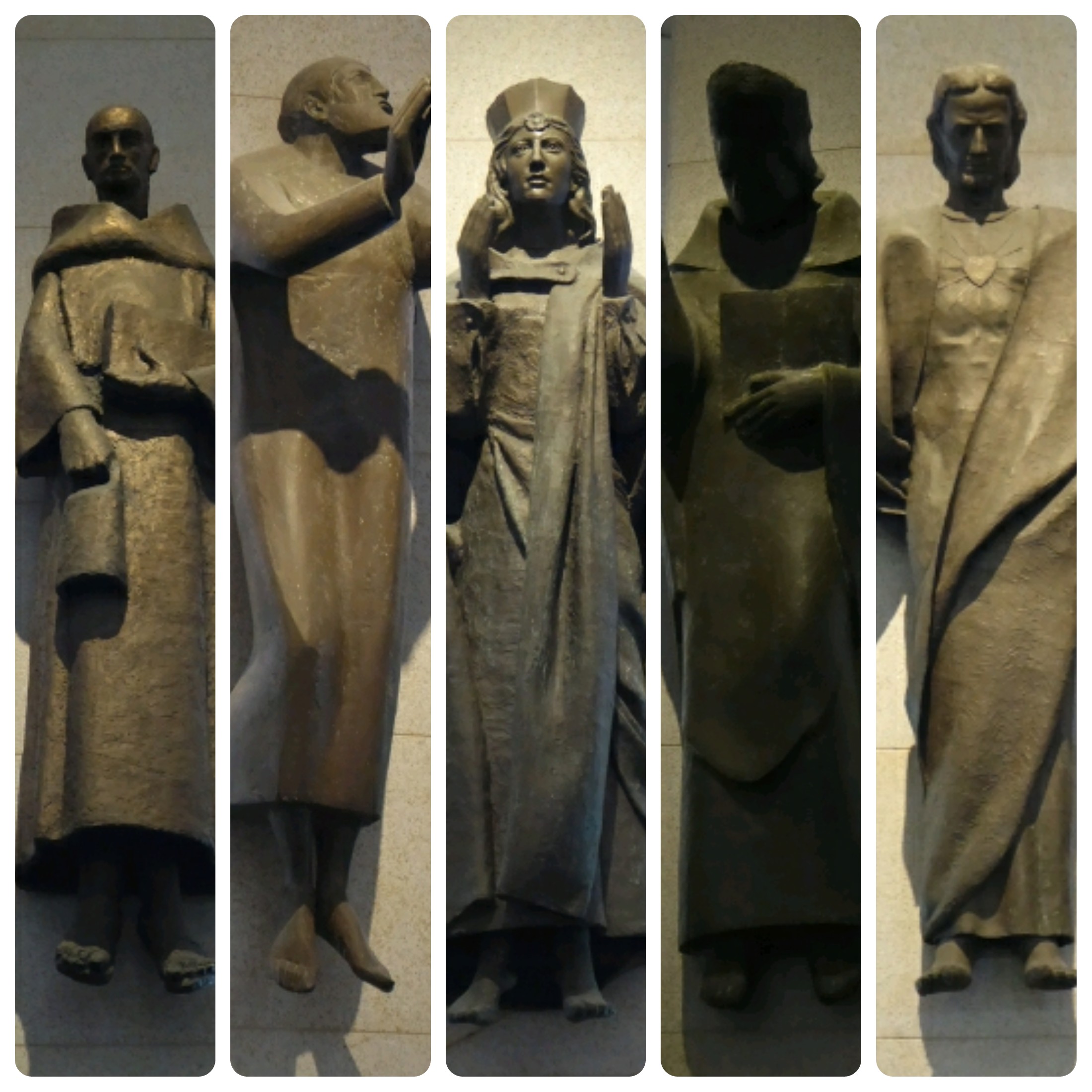 The are some stunning mosaics. Two of St Paul given by Pope John Paul II.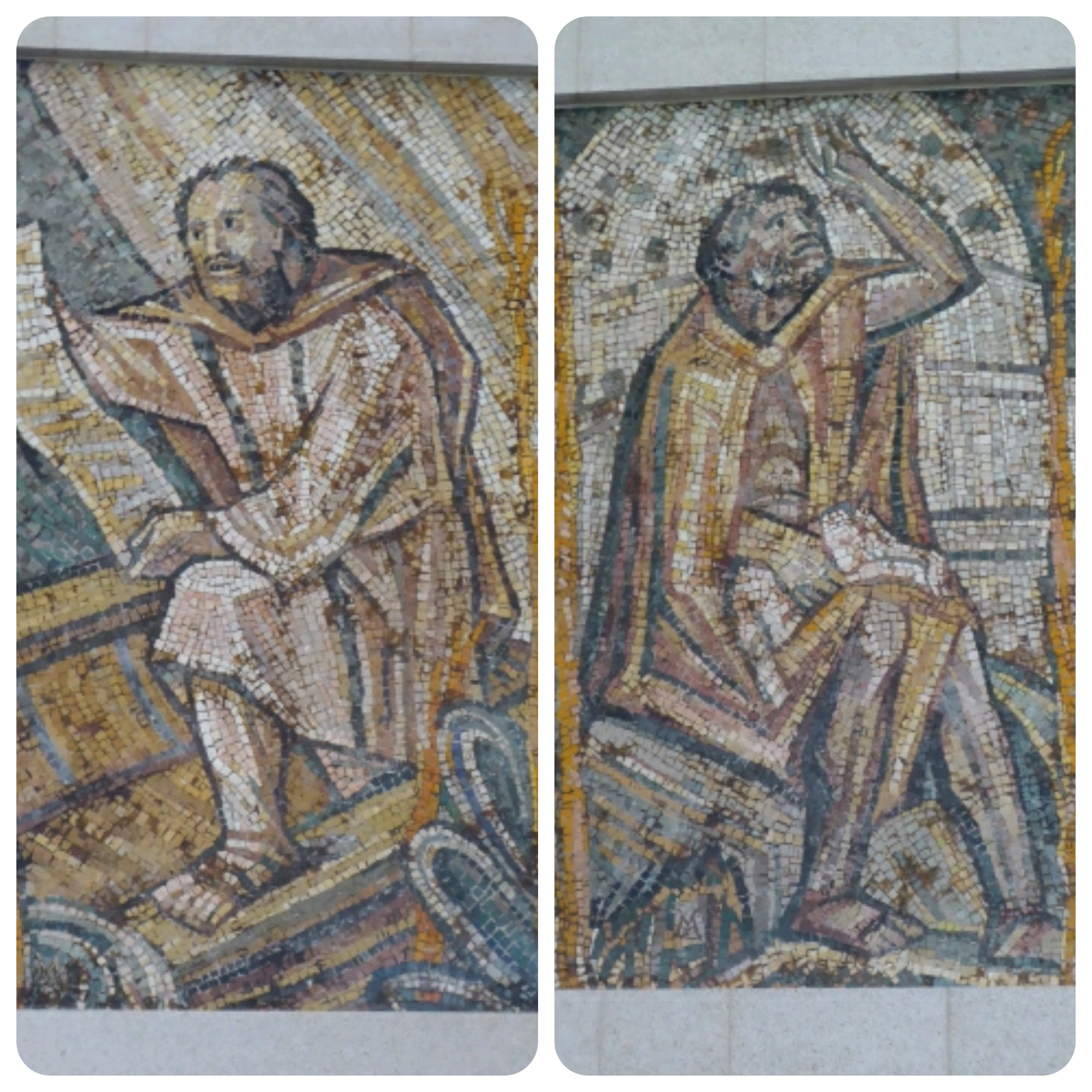 Plus a very large mosaic depicting the apparition.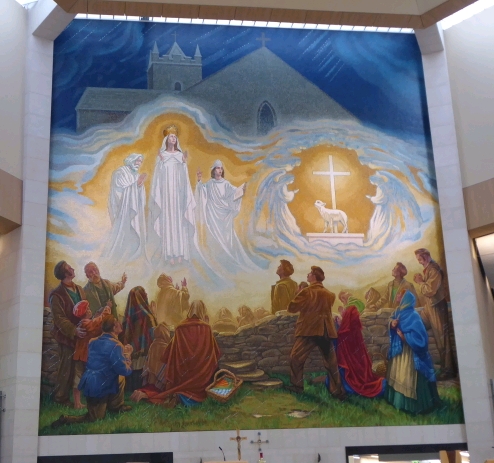 Then a stunning brass and enamel freize in a small chapel.

But it just didn't seem to have the awe of Liverpool. Maybe it was that the was no stained glass.
Anyway the town has lots of tacky tourist shops we you can buy plastic bottles in various shapes from the normal to one in the shape of a cross our in the shape of the Virgin Mary. These are so you can take home some of the holy water from the site. I therefore thought you would have to pay a small donation for this water like you do to light a candle. But no, there are lots of 'springs' we you are free to fill as many bottles as you want. So why not bring the empty bottle with you?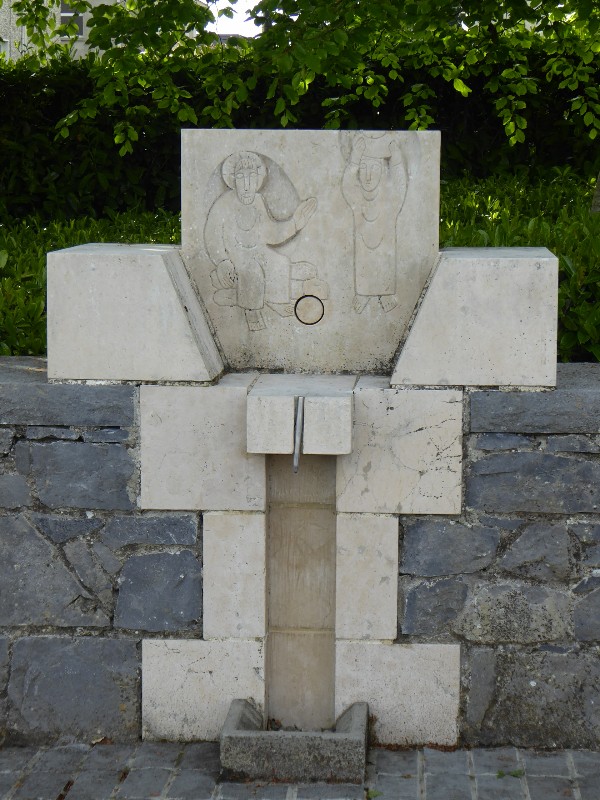 Well the song is quite humorous and concerns the building of an airport in order to cope with all the visitors.