A quick trip into Edinburgh to check the size of a new 'billy can' arrived before the shop opened so went for a walk in the park. Found the oldest golf course as a pitch and putt 36 hole course overlooked by Salisbury Crags and Arthur's Seat.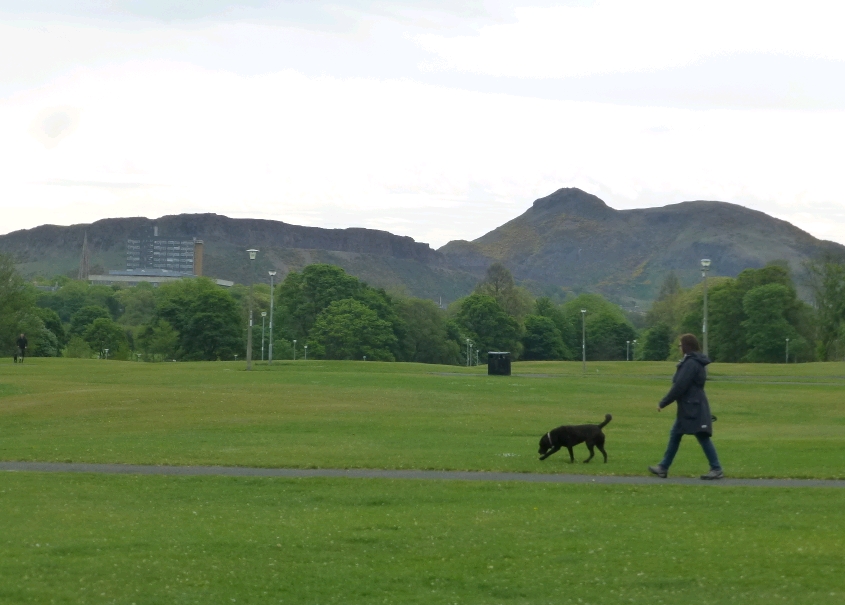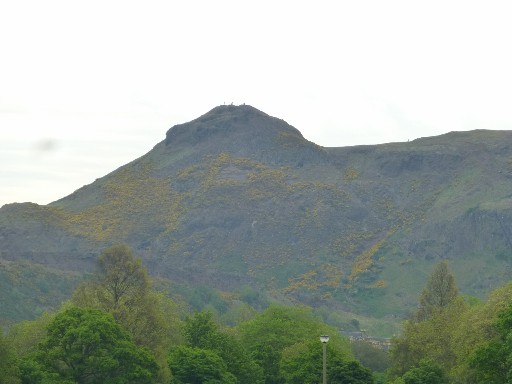 Well the new pot fits into the larger one we already have so saving more space.
Back to the van and onto Hexham, some lovely scenery and lambs which seem to be more advanced than this further north.
We have been to Hexham before and it was nice to see the beds of herbs and fruit we still the fire people to sample as needed.
More driving through Allendale, no tar barrel rolling today, to Weardale and finally Eggleston in Teesdale.
Not very good photo of the scene from the front of the pub.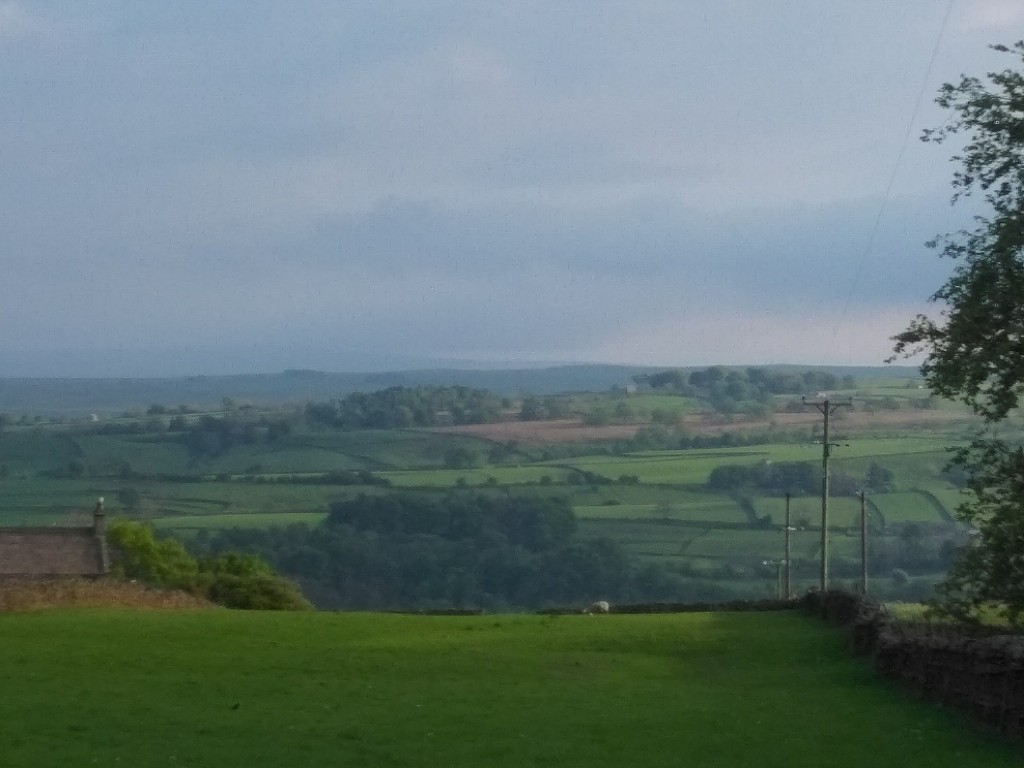 The pub is very friendly and Brian sampled their own Shorthorn ribeye steak and was very impressed.