Lorne and a carnival.
We are leaving Belfast today and so must pop in and visit Guiding Lorne before we move on round Lough Neagh and the North coast.
Lorne was busing with happy people as you would expect on a lovely sunny weekend.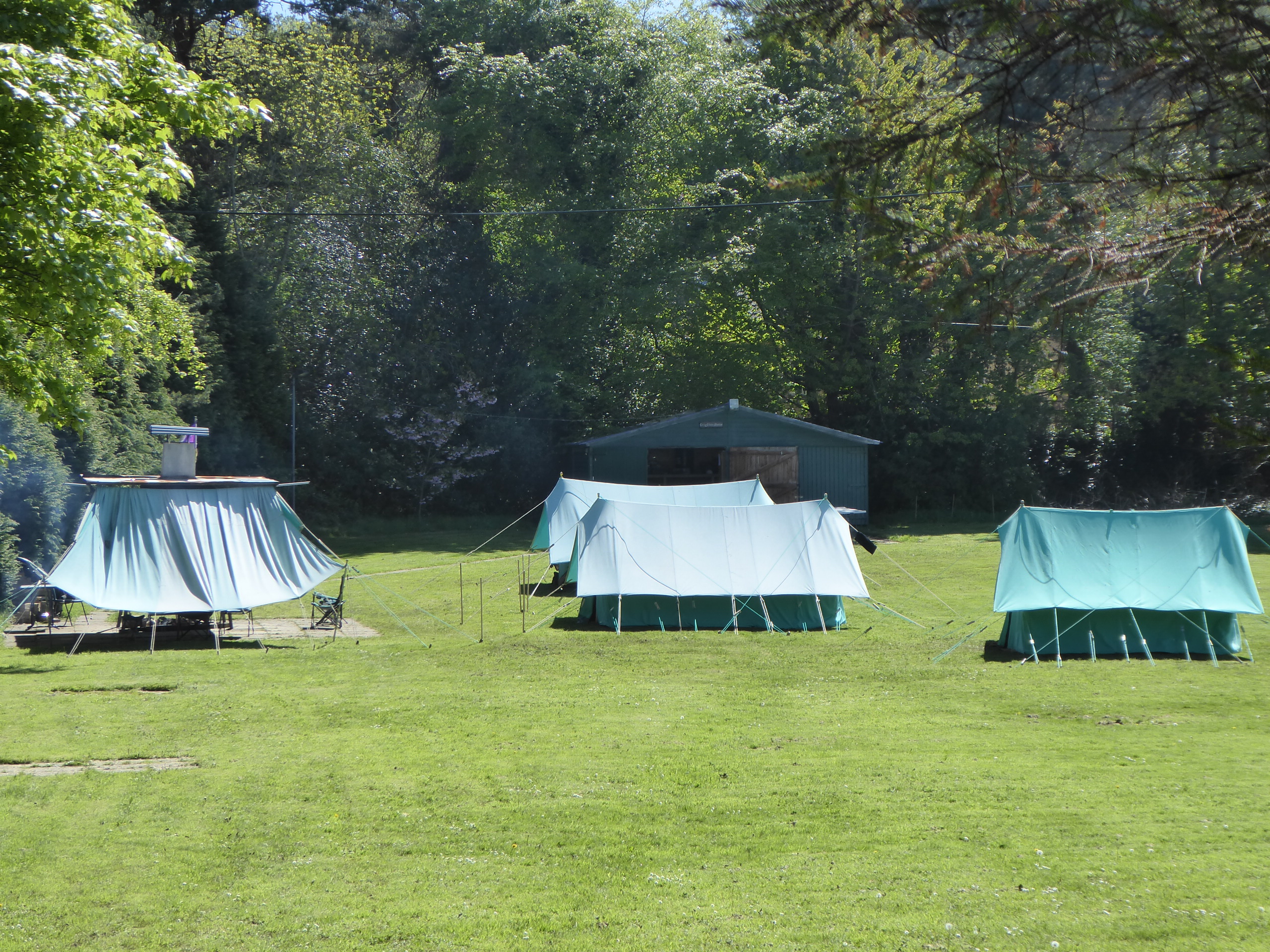 There was a traditional camp in one field with Icelandic or Niger ridge tents and a fire shelter, and a county group of leaders from Hereford on a trading weekend. Apparently it's cheaper and more convenient to fly from Birmingham to Belfast than to train at another TAC, except Bronierion!
Even some of the little people have their own houses.
Then onto Lisburn to visit the Irish Linen centre. We have to go to Halfords for new wiper blades first, and fortunately they have a 3 hour parking limit, because there is a carnival so parking is difficult.
Not only that, but the museum is shut during the carnival, so we have to shop.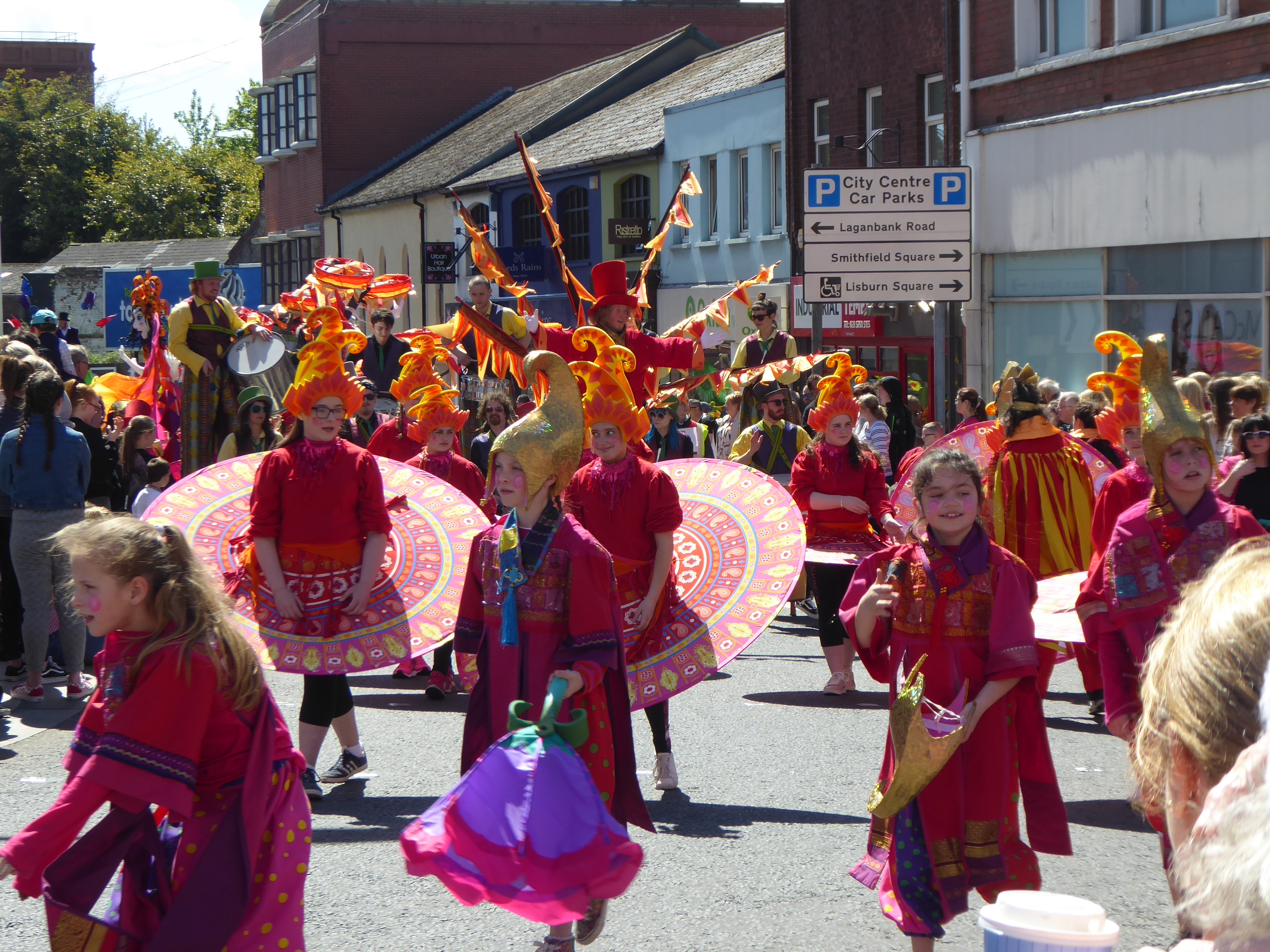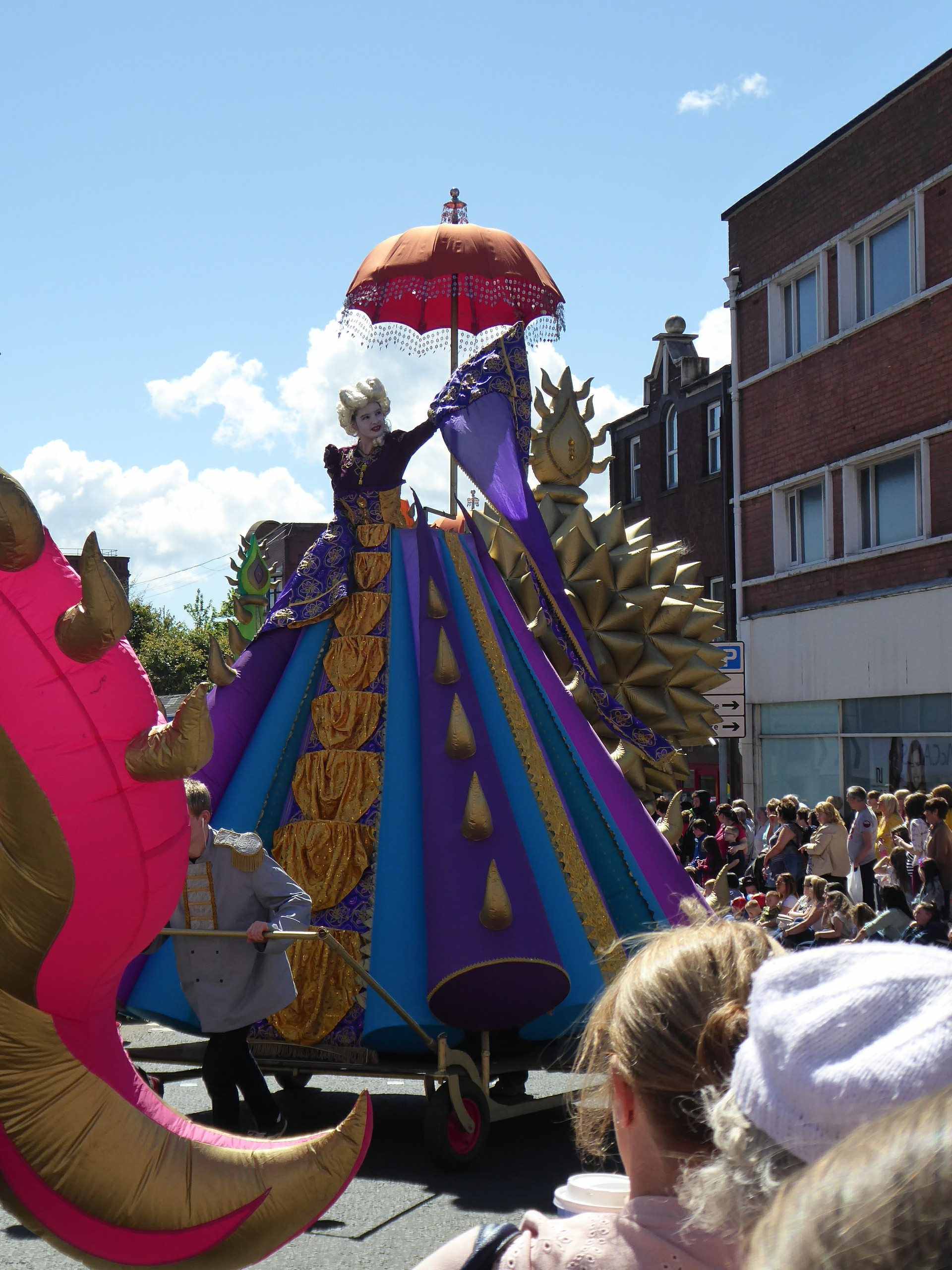 All the councillors and the mayor we their red fur trimmed cloaks to view the parade of vintage cars and colourful processions from local groups. I've never seen so many people on stilts including a small band.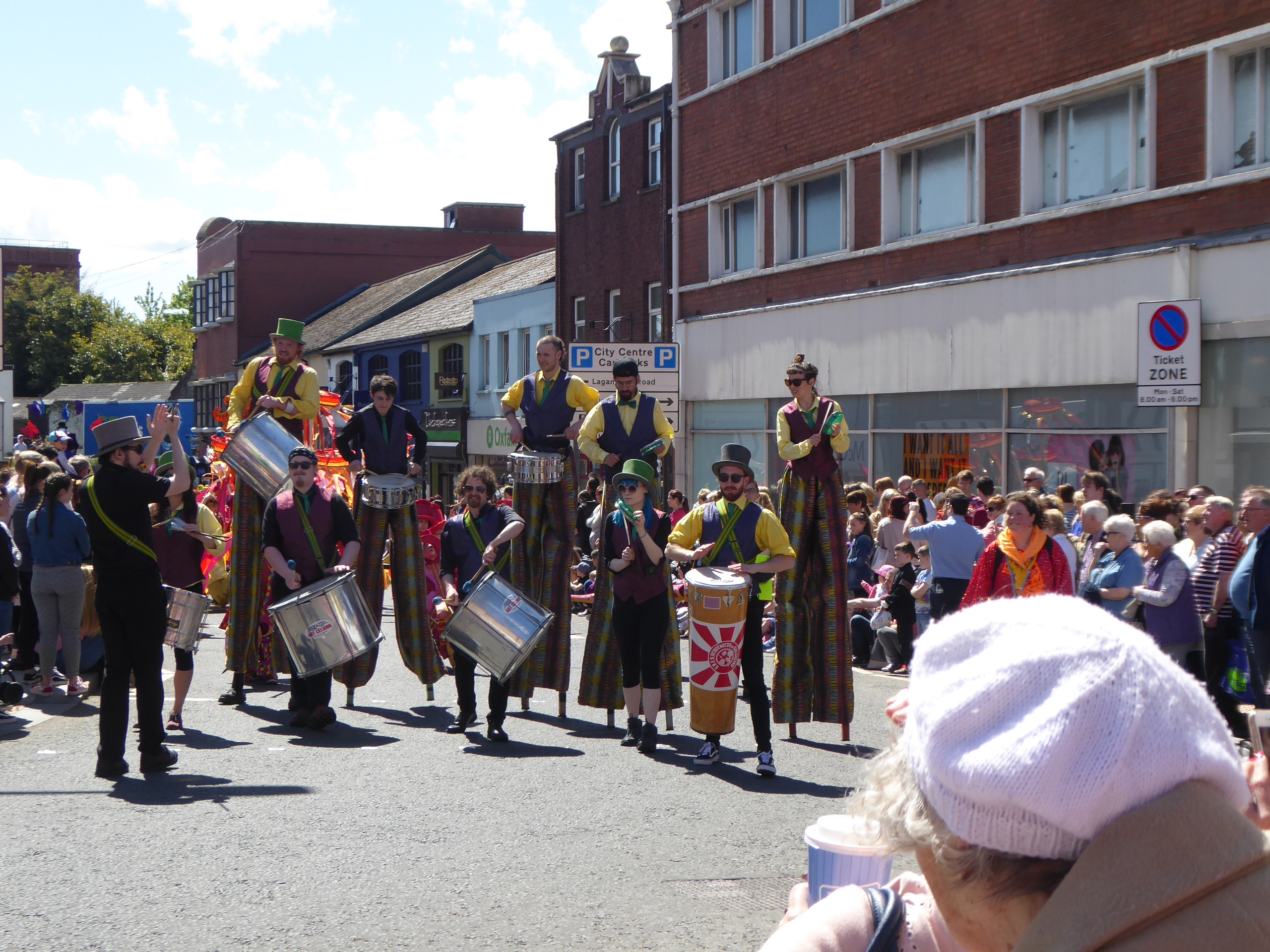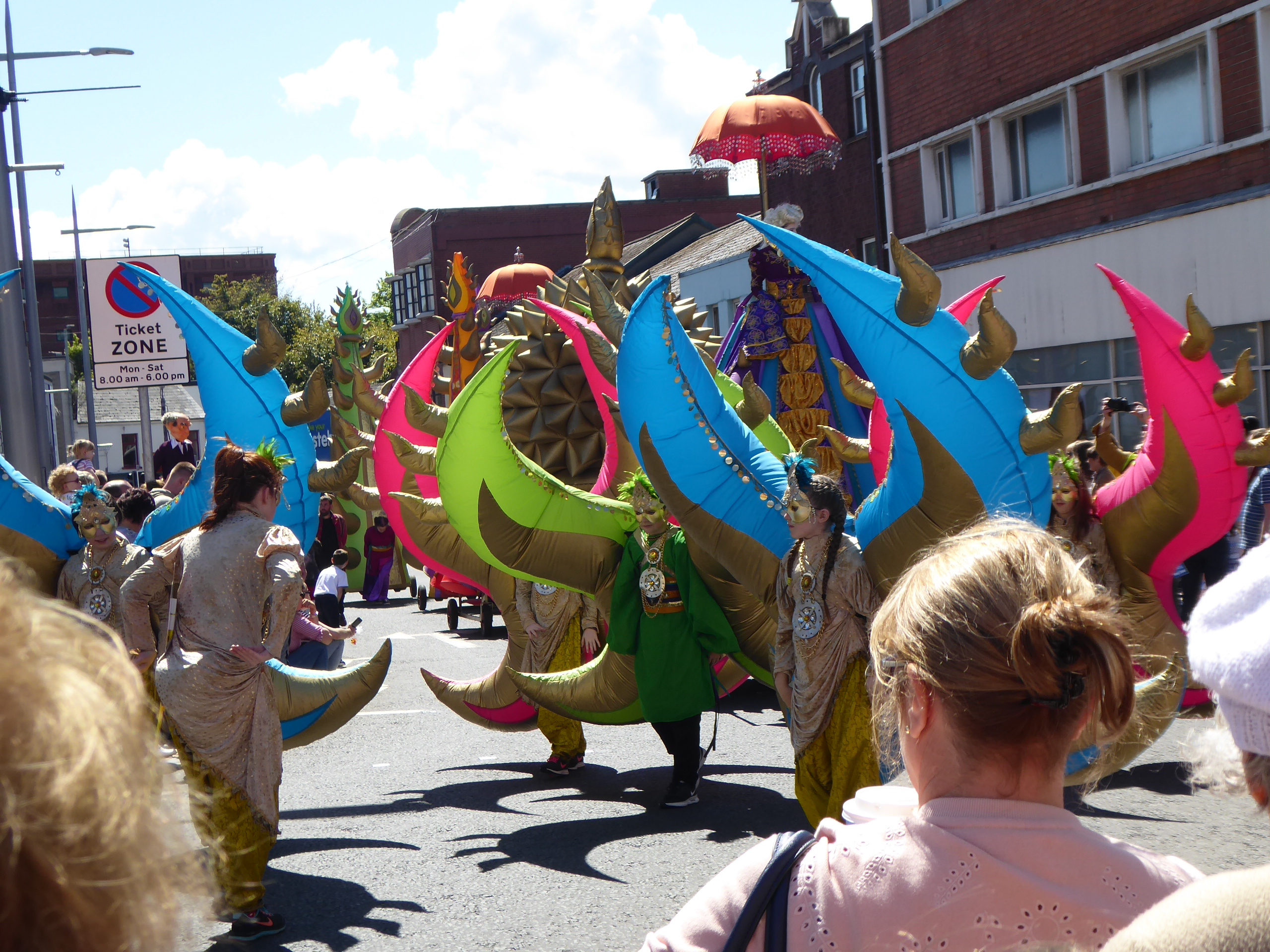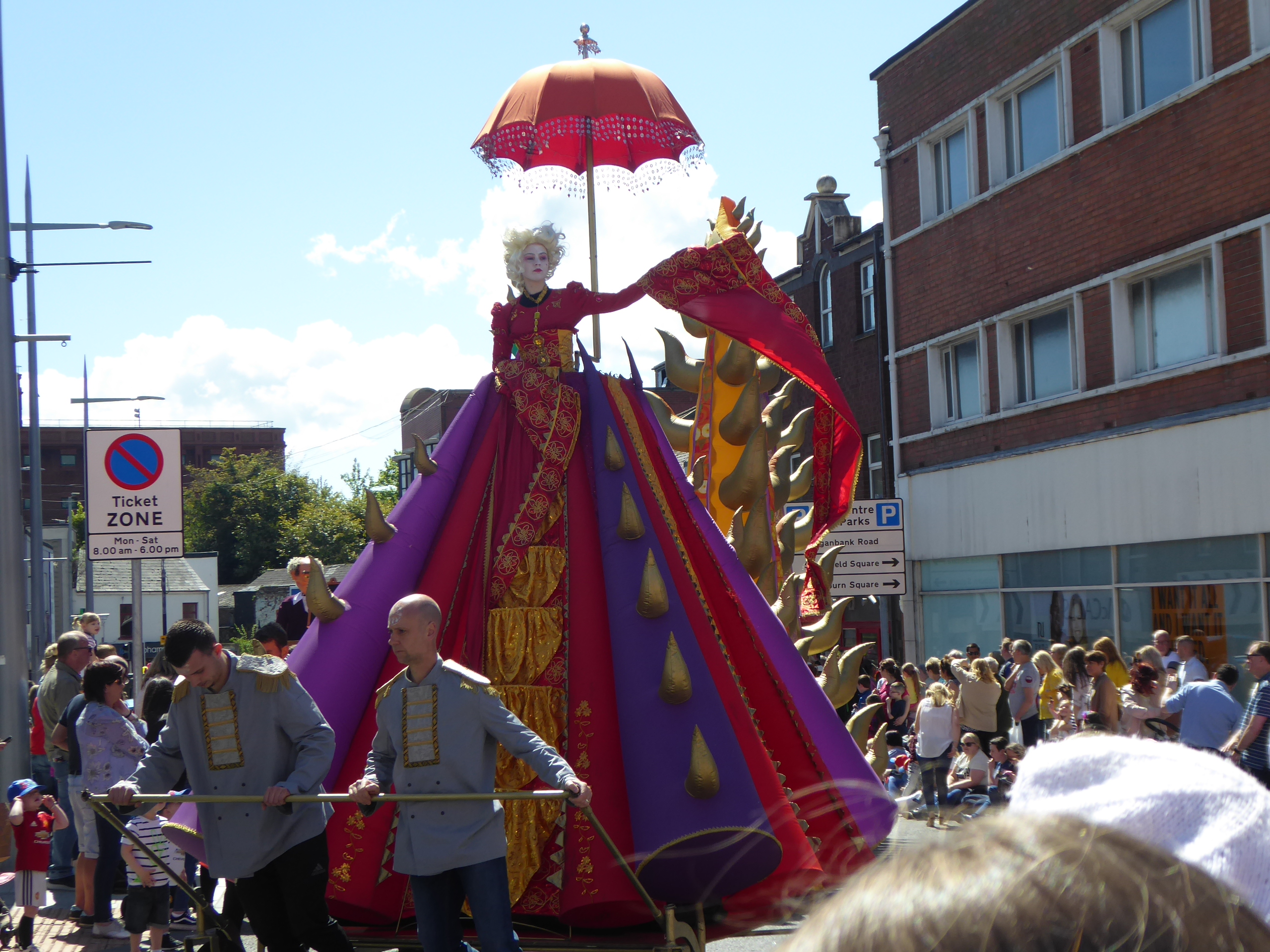 Then into the museum with some interesting displays and a very knowledgeable member of staff who not only demonstrated linen spinning, but the weaving of cambric and the impressive damask pattern.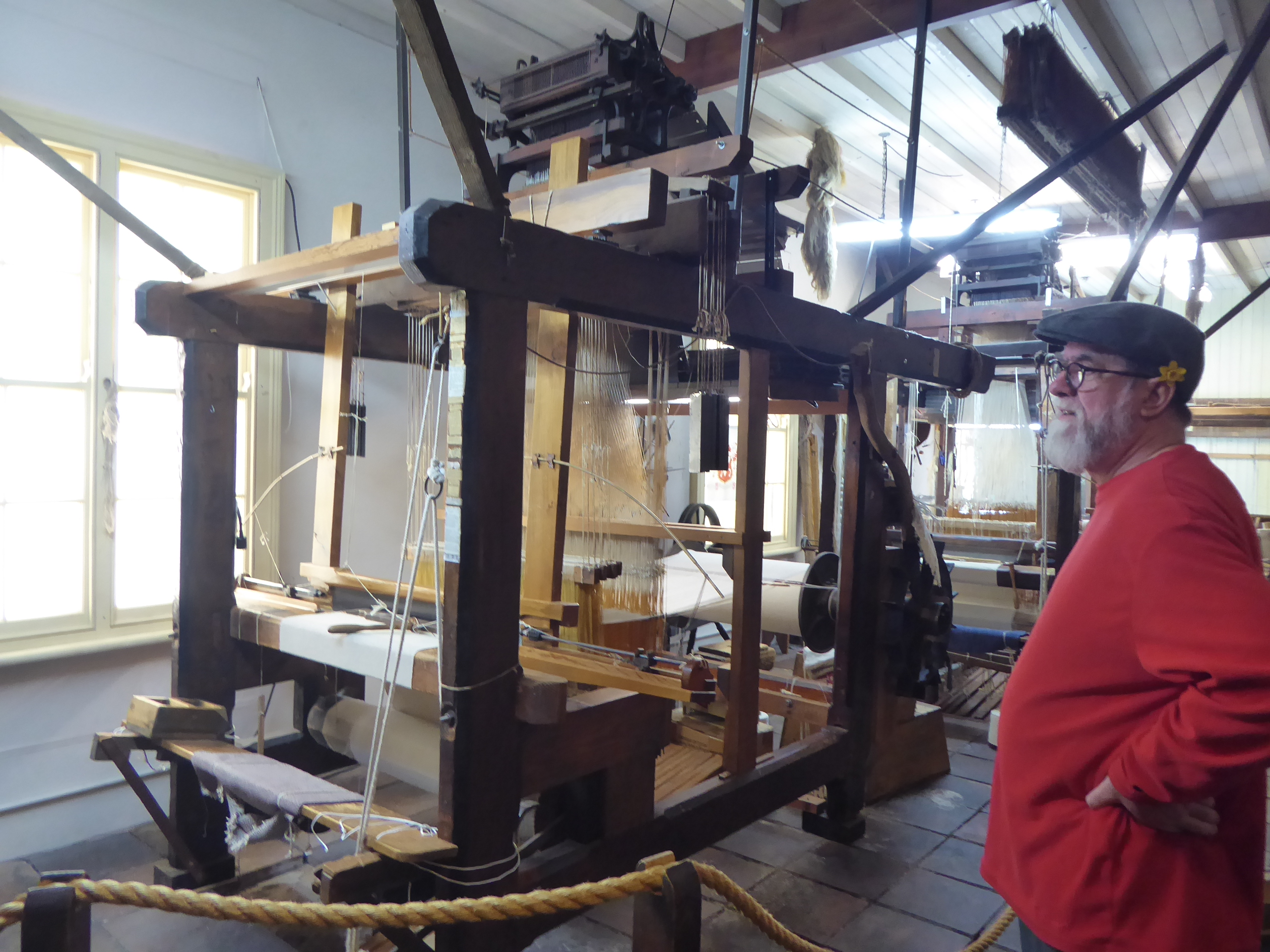 Linen is much easier to soon and weave on a damp day, so the demonstrator did have some broken threads to repair today.
Brian was very taken with all the equipment and resourcefully with the gift of two cops of linen yarn to weave.
We decide to stay in a car park of a pub on the side of Lough Neagh, lovely views, just hope all the millions of insects are not biters!