A day in town.
A bus ride into Galway, what a busy town. Well I suppose it is Saturday and sunny. We get stopped by a hen do group with a to do list, because Brian is wearing socks and sandals today. Their inflatable man seemed a little worse for wear.
Galway is a lovely town with a small Saturday market, but also a medieval music festival. First we find these ladies playing outside one of the churches.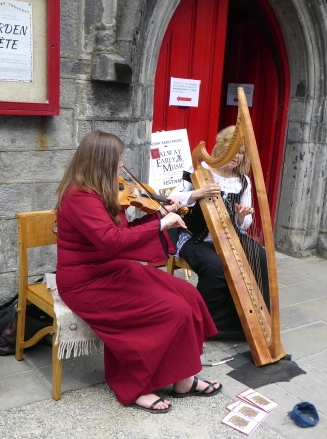 Then we visit the museum to see the instrument makers display, and then the Institute of Mechanics to hear a talk about horns.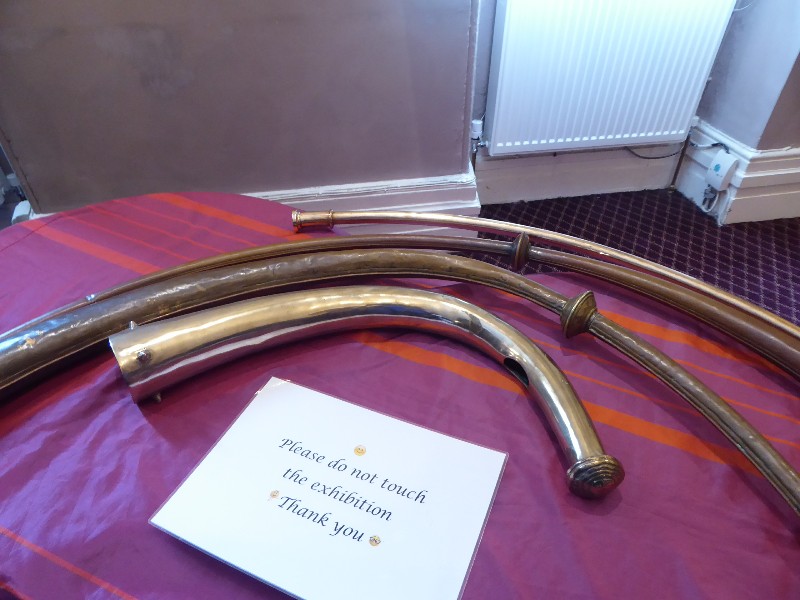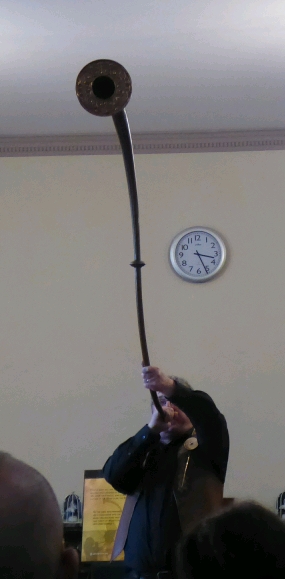 The talk was packed and very interesting, with demonstrations of replica horns dating to 1000 years BC. At the time the original instruments we made the people of Ireland could caste the horns from bronze, a rare skill apparently. The speaker was very engaging explain where they had found the information and how they fitted into Irish legends. He was also very accomplished and being able to play tunes on horns with no tuning mechanism.
After another stroll around the very busy shops we caught a bus back to Salthill for dinner and the football - probably less said about that the better!