Where are the tourists?
We could only stay two nights at Tralee because the campsite was fully booked for the weekend as it's bank holiday on Monday and most schools have finished for the summer. Also the site was well designed for families, with lots of space and a wonderful playground and indoor play area for wet days. In fact it was more likely that you could be run over by an under eight on two wheels than a car. We nearly didn't make it off site because we had to do show and tell to two groups. One guy even offered us space on his pitch of we couldn't find any where to stay.
Dispute our fears that we will encounter lots of tour buses we set off round the Dingle. We know we won't meet coaches as they are not allowed over the Connor Pass because it's narrow and has overhanging rock, even Brian the snail was concerned!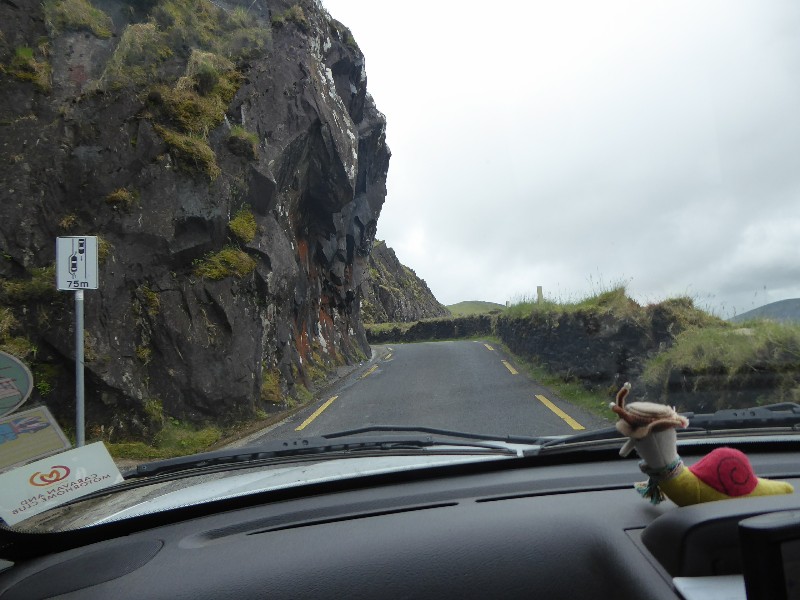 The view down the valley from the to was spectacular, just spoilt by the low cloud.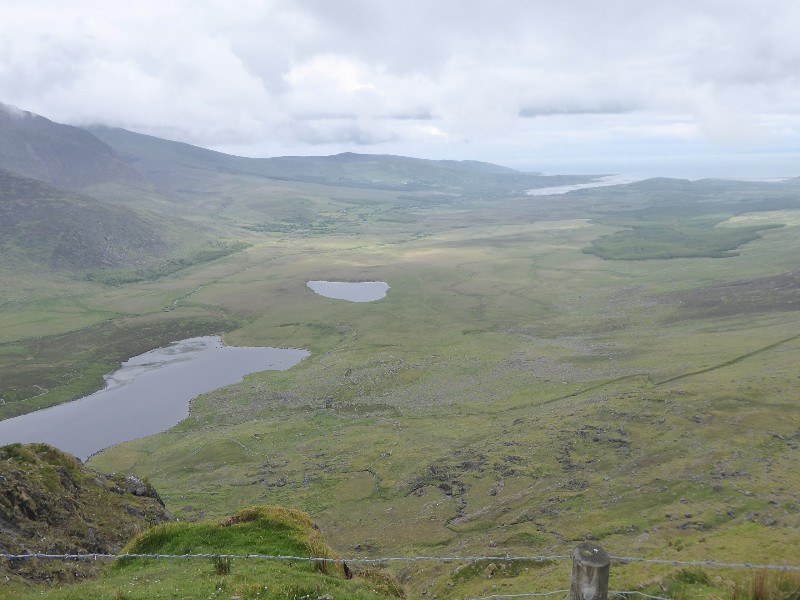 There was very little traffic until we reached the town of Dingle, and at least the coaches didn't have to do two laps of the one way system to get to the car park. The town had less tourist tat than we expected, but lots of local craft and some yarn did pop into my bag from a so with this window display.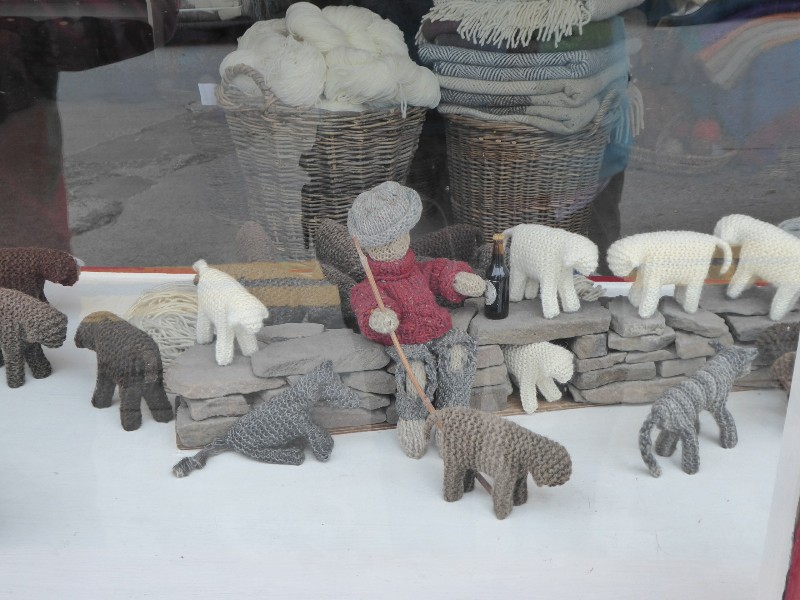 Lots of the shops and houses here have coloured walls which look really fun.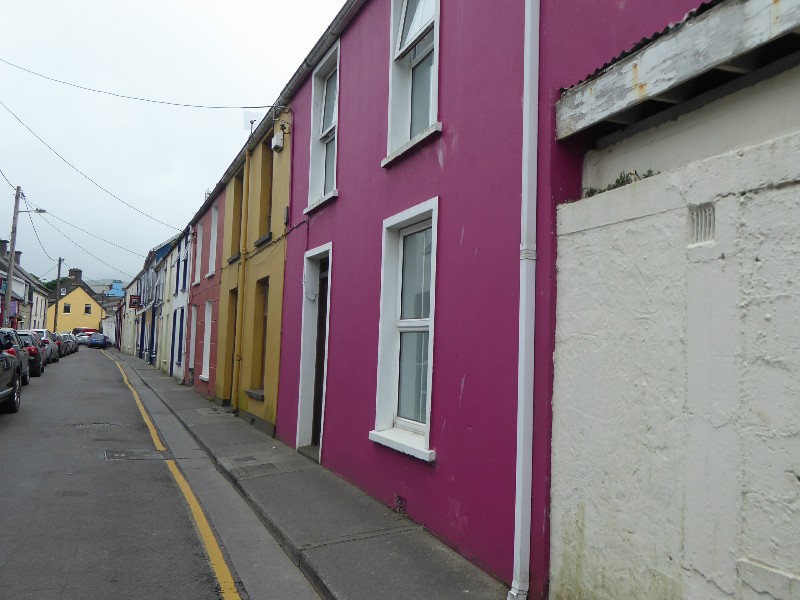 As we drive round the rest of the Dingle peninsular I managed to get photo of the stone wall field system which we have seen quite a lot here.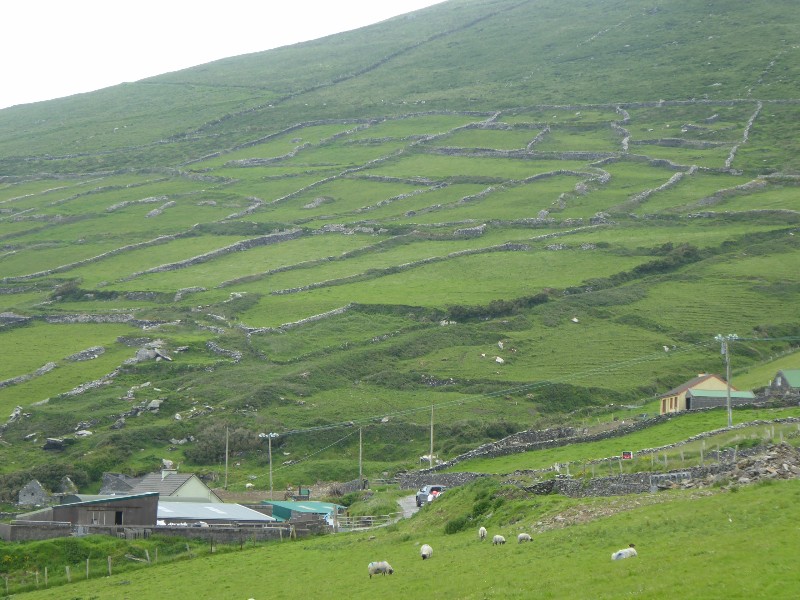 Plus two new flowers, well for this trip.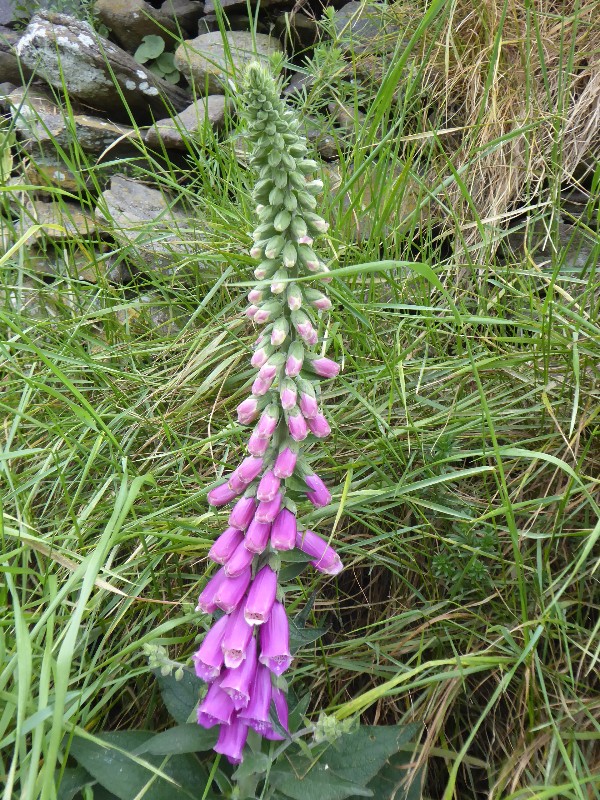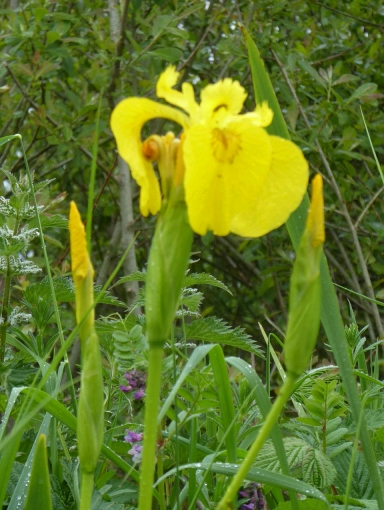 As for somewhere to stay, we have a lovely spot in another pub car park, but no music tonight. Instead local family groups and couples across a wide age range.