An early start to make sure got to the Jewellery Quarter for 11 am. The city is quite quiet at 9 on Saturday morning, and in fact throughout the day send to have less traffic then I expected.
After a walk round the Jewellery Quarter, window shopping and noting the disused facilities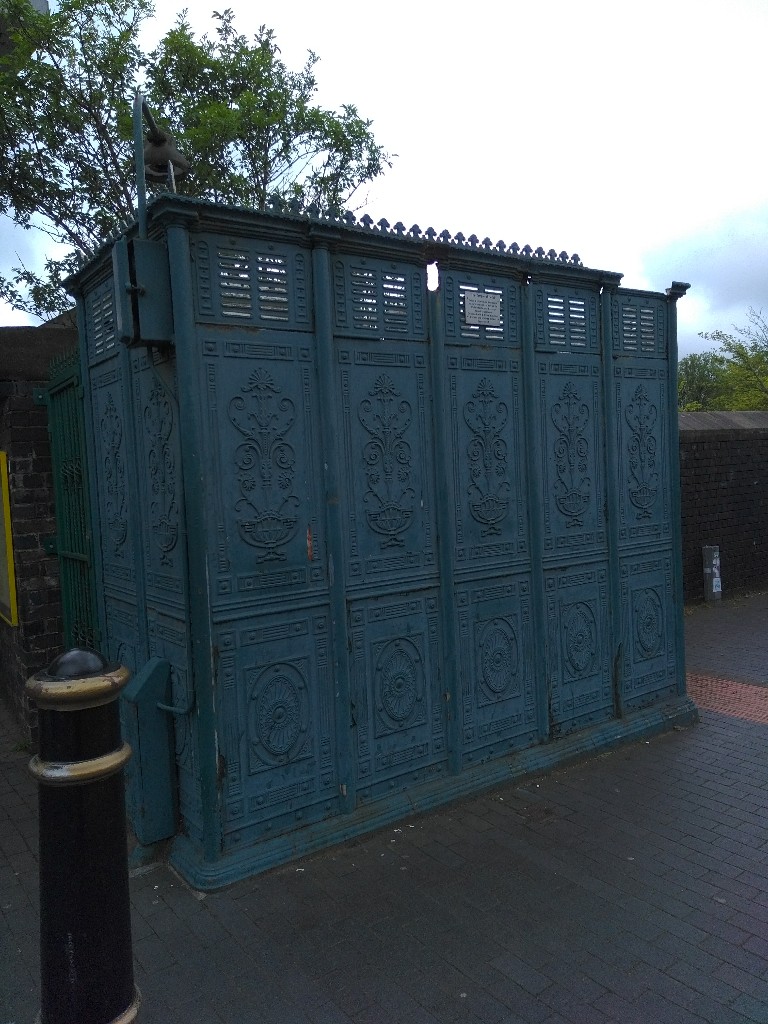 We arrived at the J W Evans silver factory at the allotted time ready for our tour. The factory is now owned by English Heritage, but was started in 1881 and remained in the same family until 2007. This factory made many items of silverware - candlesticks, dishes, cruets - which were then sent to silversmiths to plate and mark. Everything was then included in the sale, including the dust! Nothing has been thrown away and one of the sons was a keen photographer so there are some interesting Victorian photos of the workforce.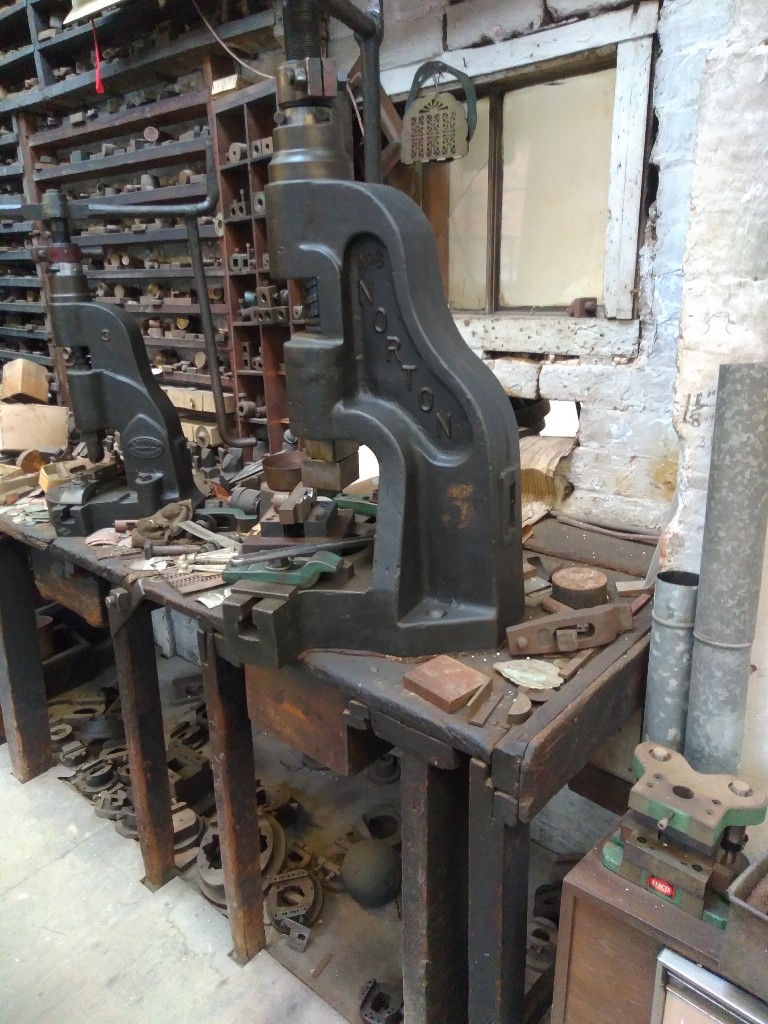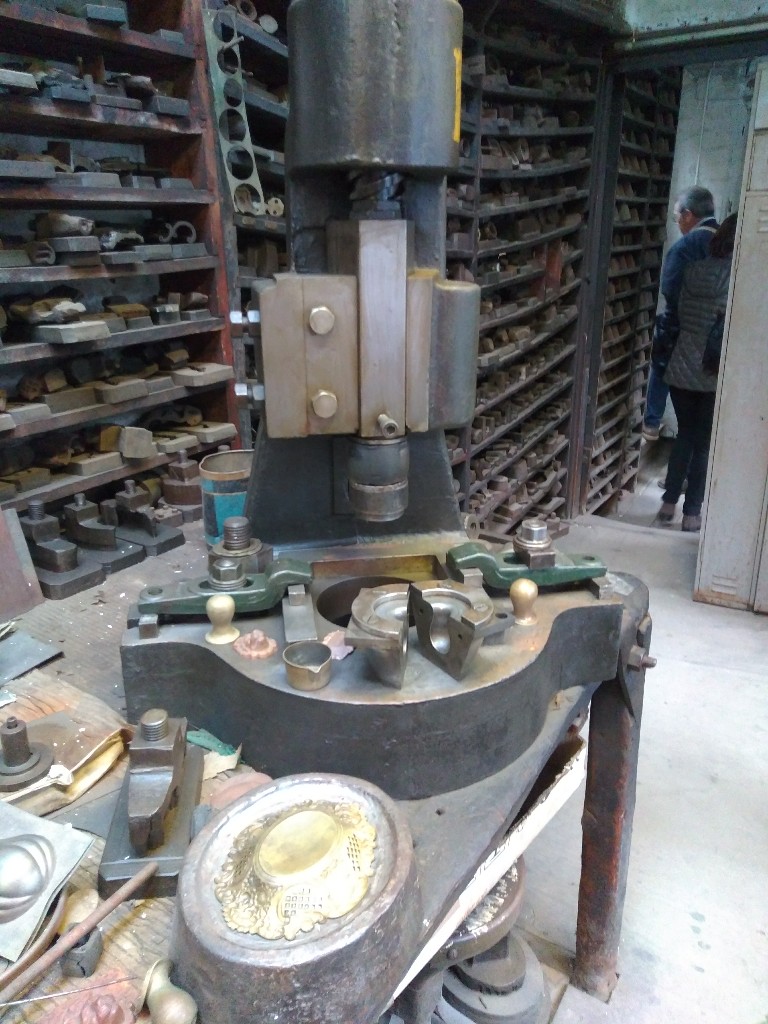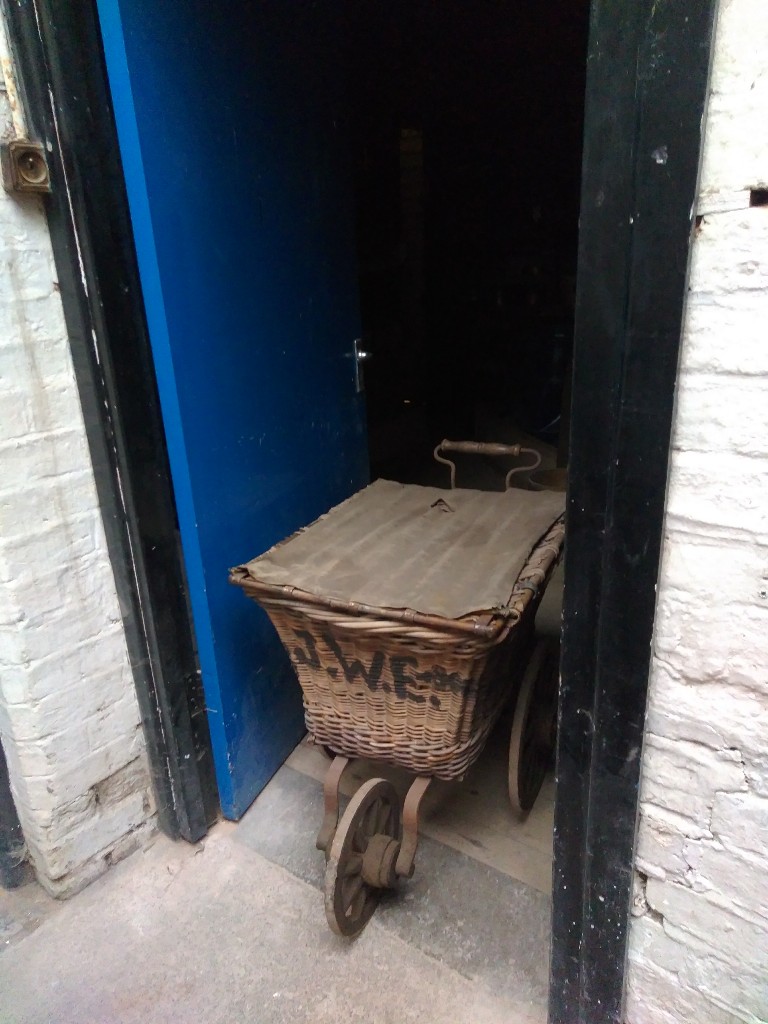 This wicker cart was used to transport goods and presious metals to and from the factory. It was thought to be quite secure because being a tight knit community the police would be aware of any suspects and they would soon be caught.
On our way the the silver factory we passed a pen museum, another of Birmingham's industry's. We decided a visit was a must if only to find out what was in one particular room.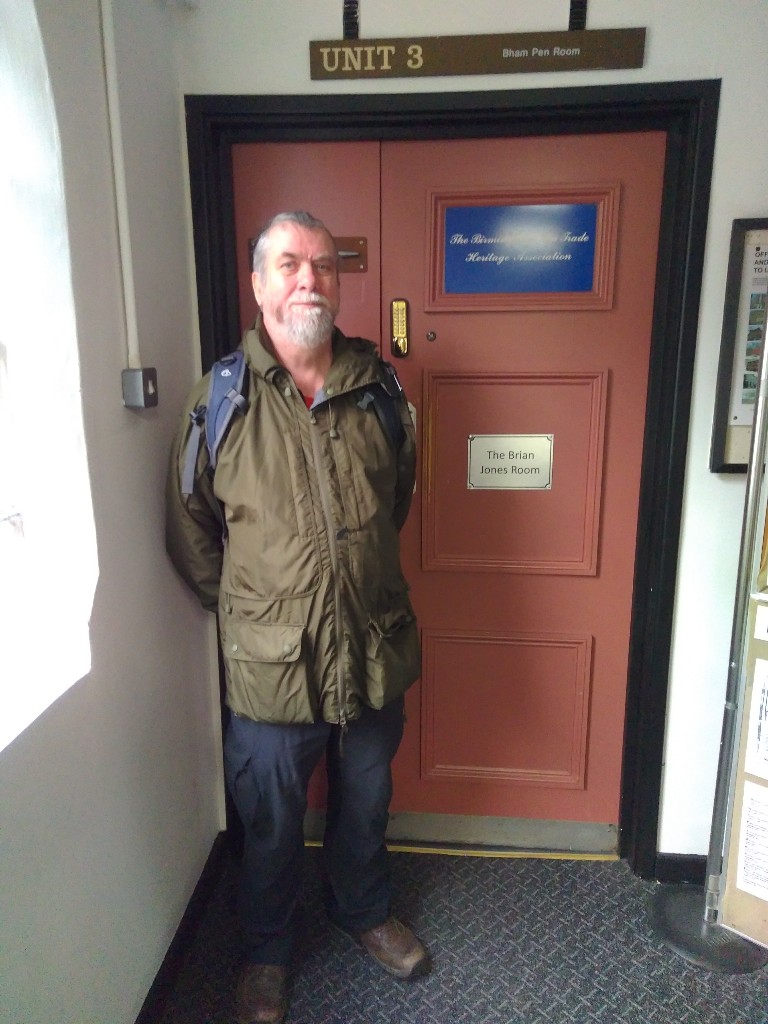 Yet another fascinating museum at which you can make a pen nib embossed with an image of the head of King Christian IX of Denmark!