Another hot day.
We understand this warm weather is very unusual for Ireland, and we say we'll take it back with us on Tuesday.
A late night last night. After an ok meal and suspect music in one pub, we visited a second with good music and was on our way back when we decided to see what the music was like in the third. We had to have the barmaid unlock the door at 2 am so we could leave. The musicians we very good mix of traditional and covers of modern folk and country. The pub was small and the atmosphere very friendly, I think we may pop back in tonight.
Today we visit the Rock of Cashel, the town's tourist attraction and curated by OPW so free for us. We can see the building from the campsite and climb the Tipperary Heritage path up the 300ft to the top. The are stunning views and you can understand why the sure was chosen as a base with its views in all directions.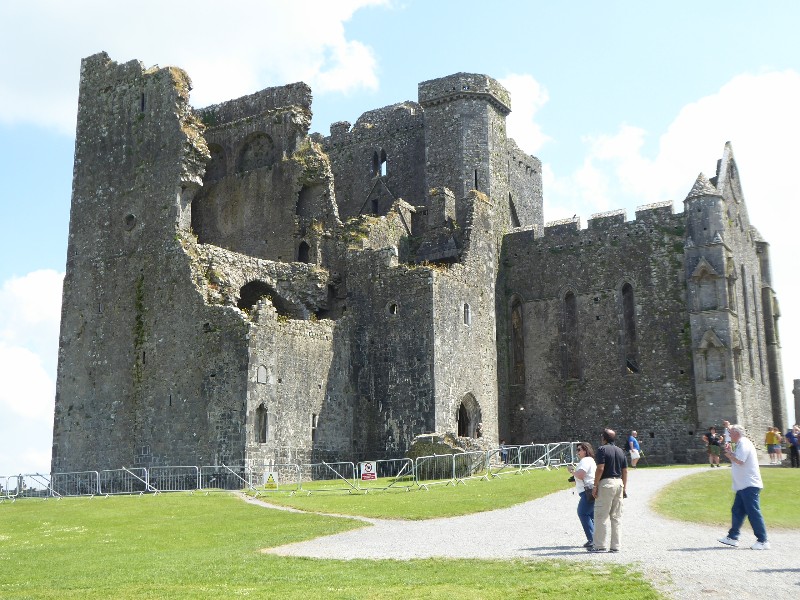 Our tour guide, John, was very informative and told numerous tales. As he kept saying the Irish never let the truth spoil a good story. The building on top of the rock was the Cathedral of St Patrick and is where he covered the local Irish King to Christianity.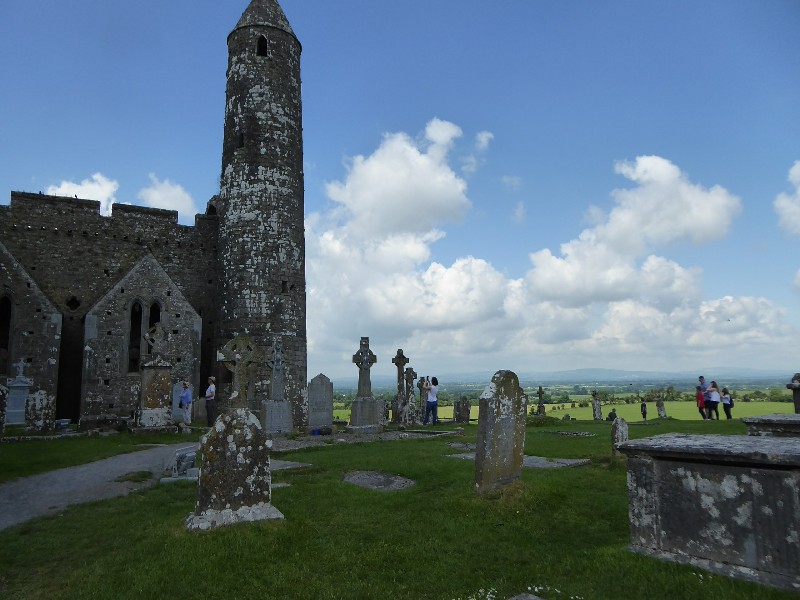 They is a graveyard in the grounds and although this is now a national monument the are still about 8 local residents who are eligible to be buried on the site. At Patrick's cross is now in the museum to prevent the sandstone eroding any further and a concrete replica is outside.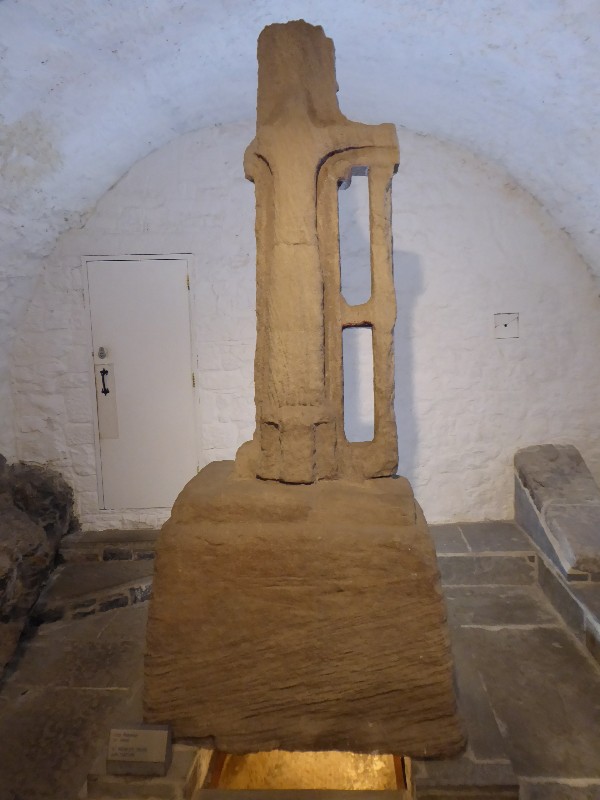 From the ground we can see down to the campsite.