Beetling and dark hedges.
Well the flies were still the in abundance this morning, so although the view was lovely across the Lough we decided to move of to Cookstown to find a supermarket. One problem, they don't open until 1 o' clock so we find a very nice coffee shop instead. This works well as I notice there is a problem with the bird cam, and Brian is able to do more magic with words in a tiny font to fix the problem.
The National Trust book tells us the is the last working beetling mill close by and we feel we must visit. Ok we didn't know what it was at first either. It's the process of finishing linen cloth and making it soft. Basically it's bashing the cloth with heavy wooden hammers operated by water power. The mill is nicely restored as is the watercourse which diverts the river to work the undershot water wheel.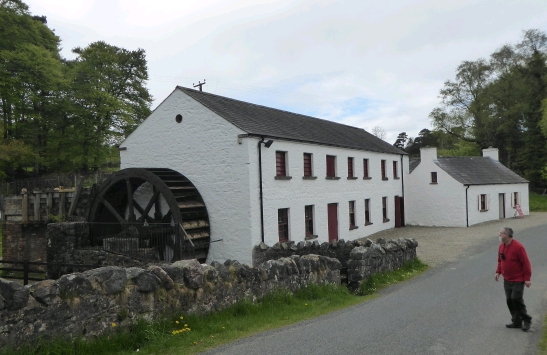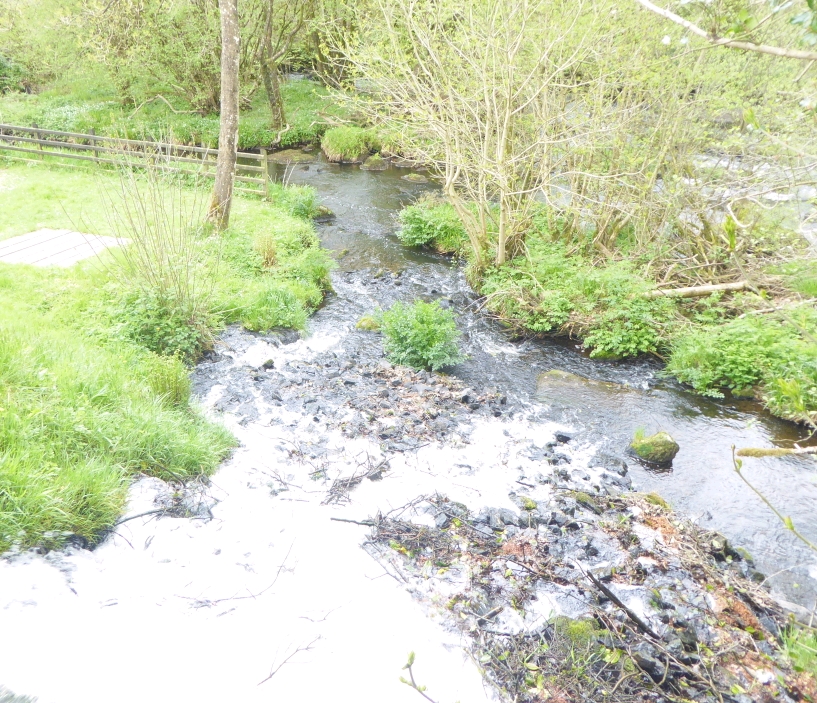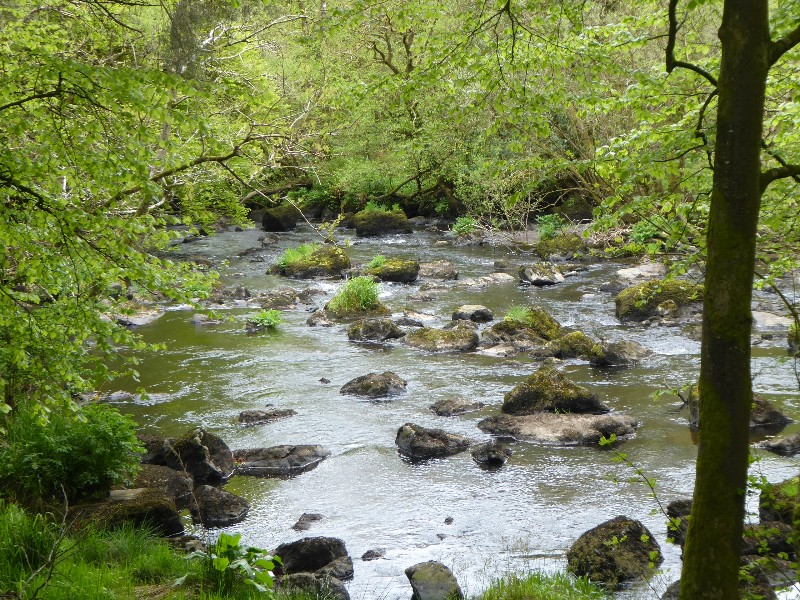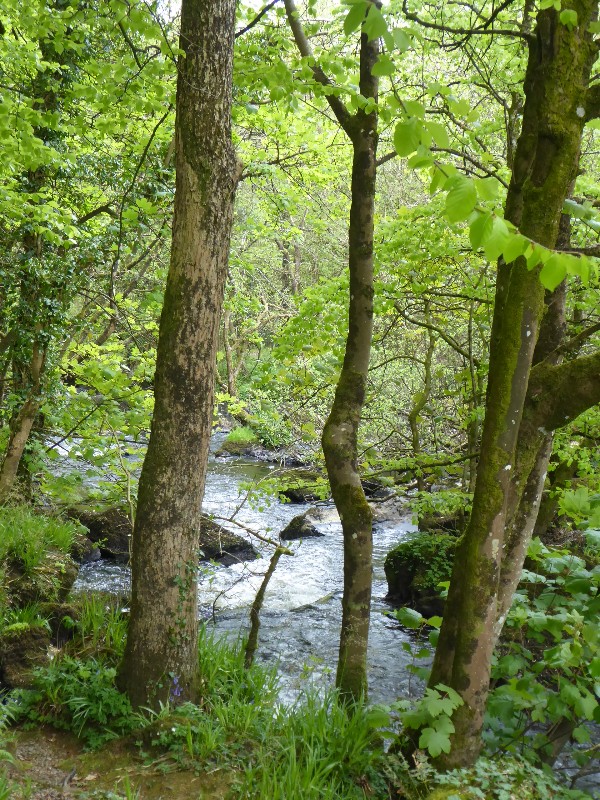 The noise is unbelievable when the curator sets the machinery going. Loads of wooden hammers on large rollers pounding up and down. I bet the workers list their hearing as I doubt they wore ear defenders.
Our next stop is Bushmills so that we can visit Giants Causeway tomorrow. On the way we take a few side roads to see this avenue of beech trees.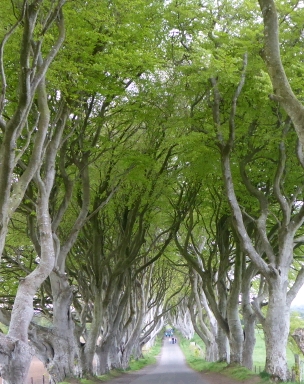 Apparently it was used in the filming of Game of Thrones, series 2 episode 1 So I suppose we'll have to watch it now!
Another night in a car park, this one is the park and ride for Giants Causeway so we don't have to drive down narrow roads tomorrow.