We noticeboard the darkness last night as we were parked in a pub carpark with no lights. It was amazing, we must try to camp longer in a dark site.
Eventually took the correct road to Craster, and bought a kipper for lunch. The sea was much calmer, bring due to the reduced wind speed.
Another trip on roads less traveled brought us to Jedburgh, we are now in border country. Most of the shops are shut, it is Sunday after all, but we stumble across Mary, Queen of Scots house. This has a lovely garden and a museum and is FREE. You can buy a guided tour pamphlet at £1 or hire an audio commentary again for £1
The three story house was well laid out telling the history of the house and Mary's life and death.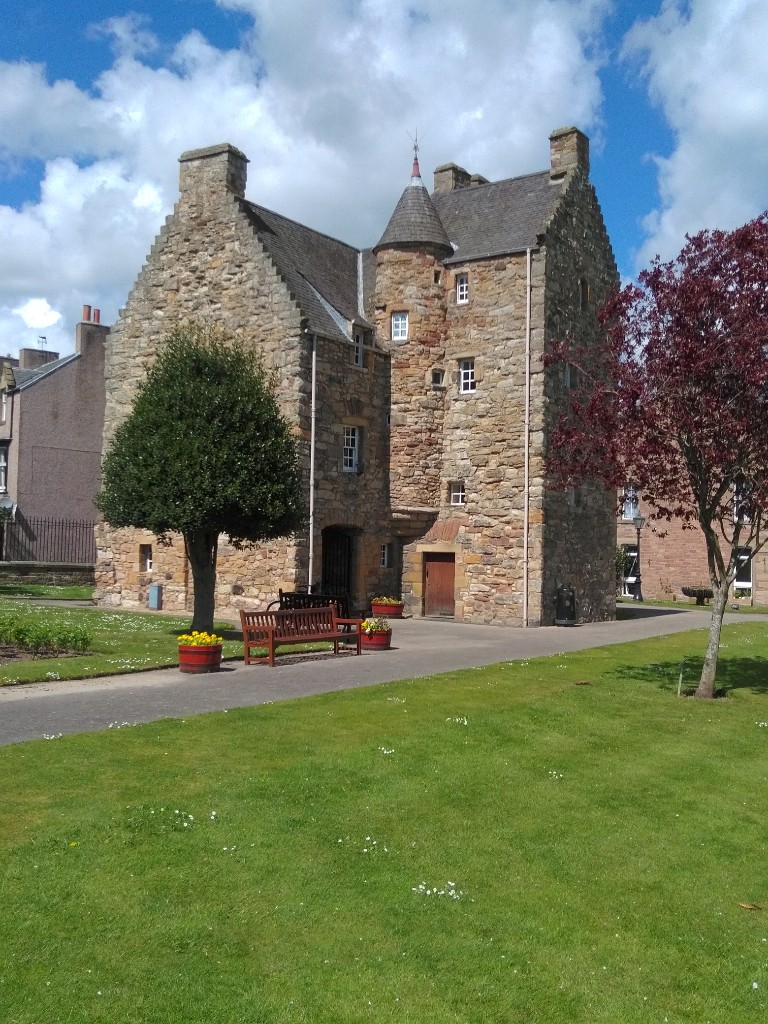 I know I should have continued with history at 14 rather than concentrating on geography, because I may not have made the incorrect assumptions for the last 50 years. I thought Mary, Queen of Scots was Elizabeth 1's half sister Mary, whereas she was Henry VIII's niece. Your never to old to learn.
On to Hawick because it has designated bays in one of its carparks for campervans. It allows 24 hours parking for free and is just a short walk from town. We found the designated spaces then others followed.