The day started with a trip to Tesco's to use their facilities and buy some bread for lunch. Next task to fill the LPG tank and get some fuel for the van. We should have done the fuel at Tesco's, but they didn't do LPG. But fuel was £1.33 a litre at the garage so we made two stops and found the garage nearest the ferry charging £1.17.
Then straight through border control at Dover and into the line to wait for boarding. No post box at the terminal, so I'll have to find a Post Office for Sarah's birthday card.
We decided to take the motorway to Antwerp, the rest of the trip will be smaller roads. I'm glad we choose this campsite, it meant missing the roadworks round the city, which were here the first time we came to the area about 20 years ago. It will be nice when it's finished!
So we are parked between trees, much closer than in UK.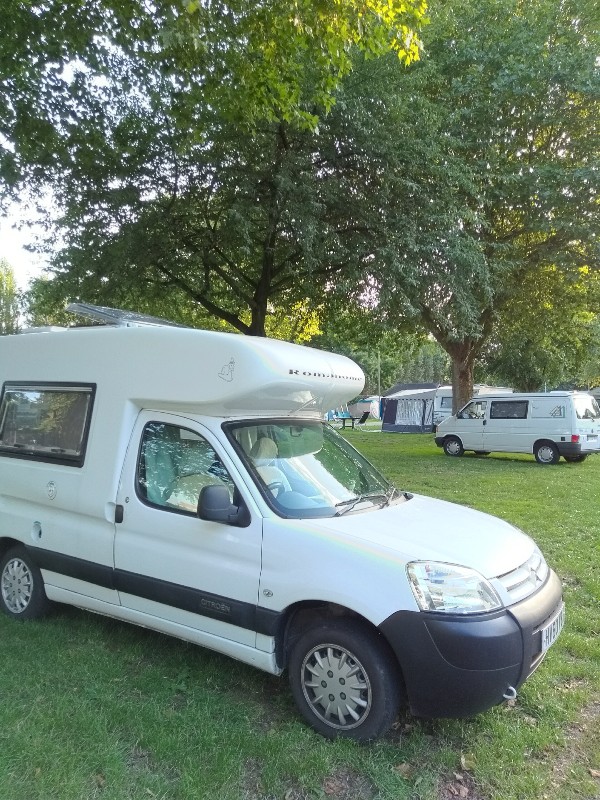 And found a bar for a beer alongside the canal where we could watch some of the long cargo barges - photo for Jackie and Shaun