Titanic and the troubles.
RMS Titanic was built by Harland and Wolf in Belfast and now there is a tourist attraction explain the building, the town and of course the disaster. We had to visit to see if we could maybe find anyone information about Brian's great grandfather who was a matter of arms on the ship. Actually we did find a couple of snippets from books in the book shop, not the displays. The was also a video and explanation from the underwater inspection of the wreck. It was amazing to see so many things still intact. But no skeletons, we asked why and apparently that part of the ocean is deficient in calcium, and so it absorbed the bones.
On the city centre outside City Hall is a garden of remembrance and a wall with the names of everyone who died. Many of crew we from the city. So we found Thomas King's name and Brian laid a forget- me-not at the statue.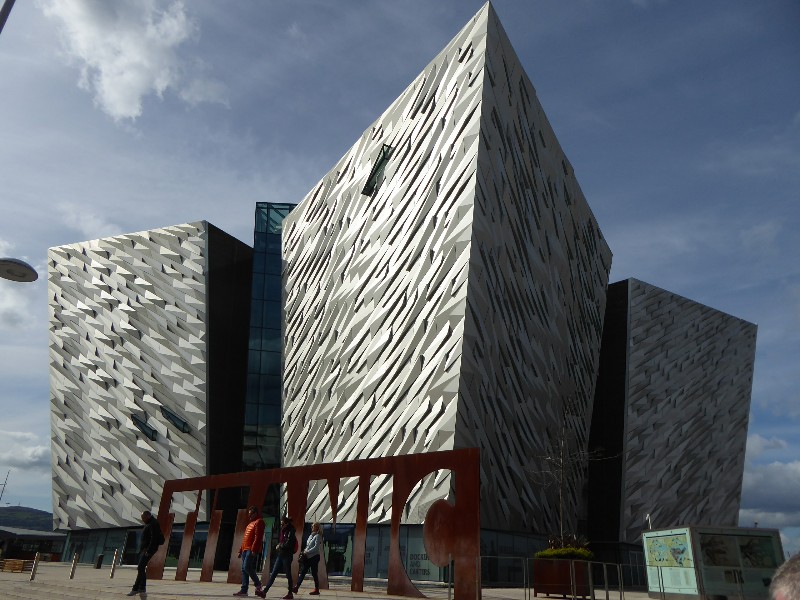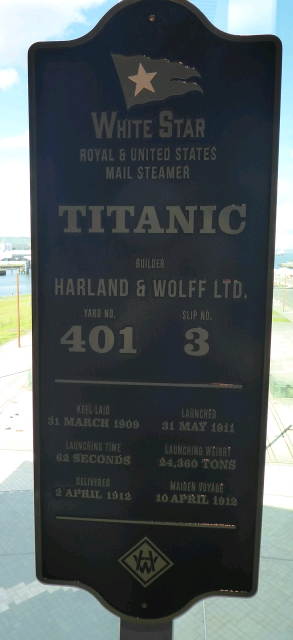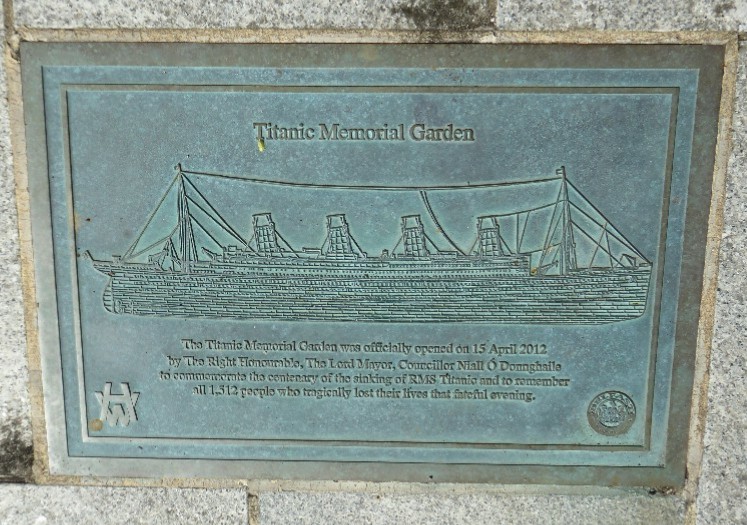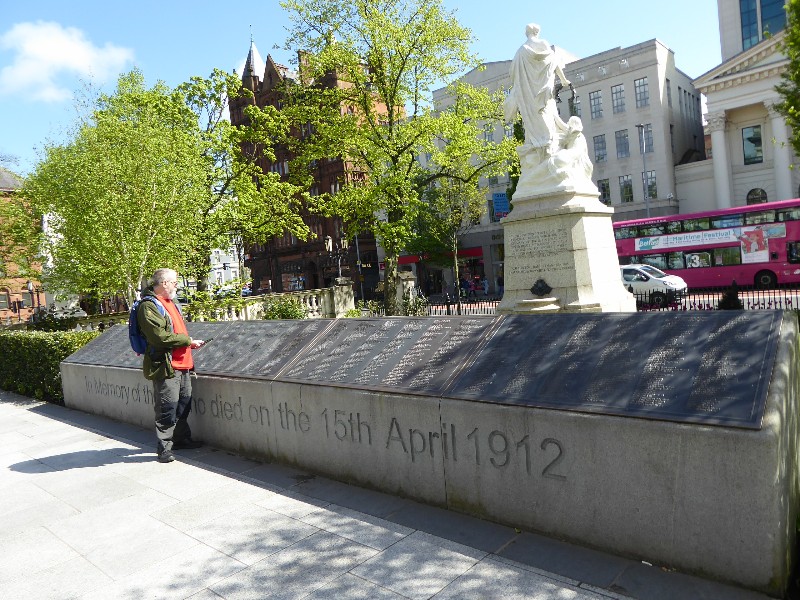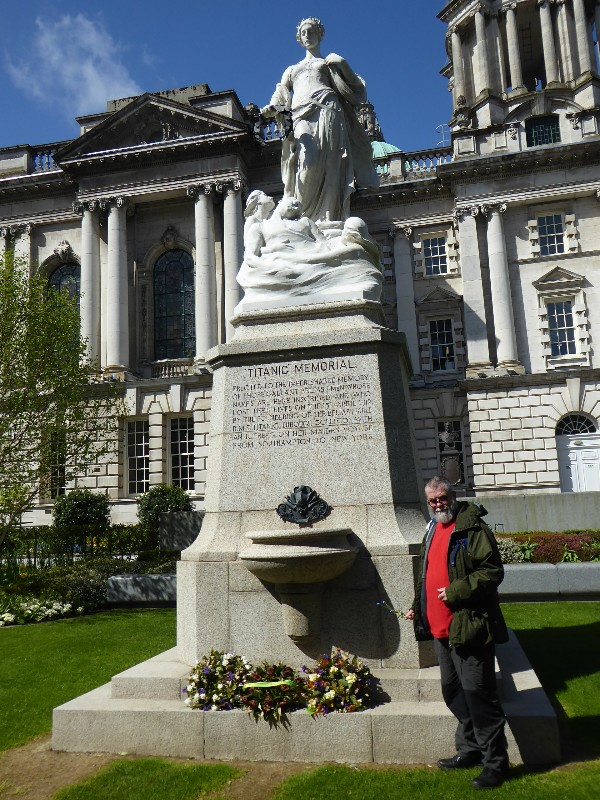 And the troubles?
Well another thing that is a tourist attraction here are the numerous murals commemorating various conflicts her and abroad in which local people have lost their lives. We decided to get the tour bus out to one area and walk through them all so we could see the artwork better than from the bus. Starting with William of Orange and the Battle of the Boyne.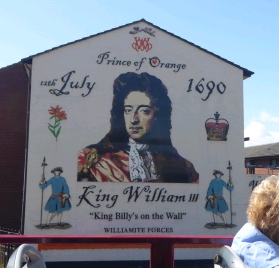 Then the Shankhill Road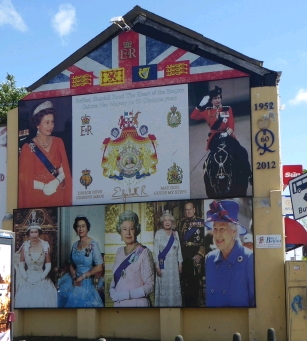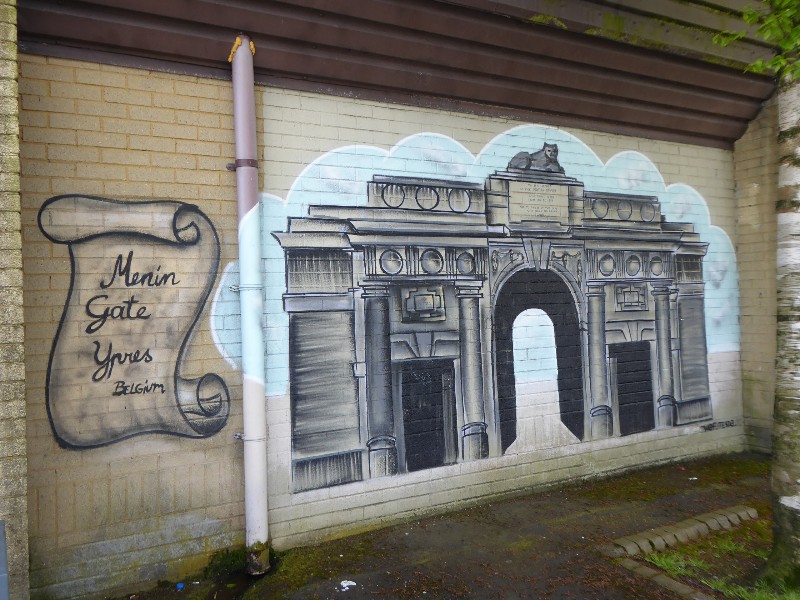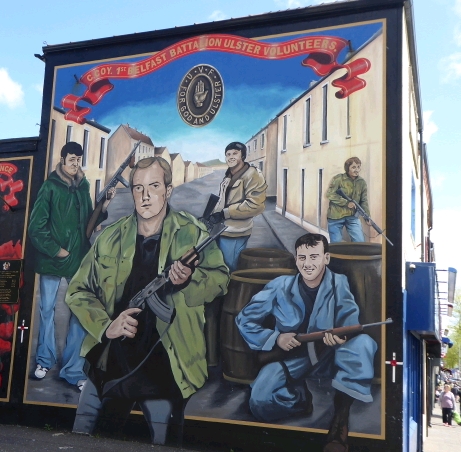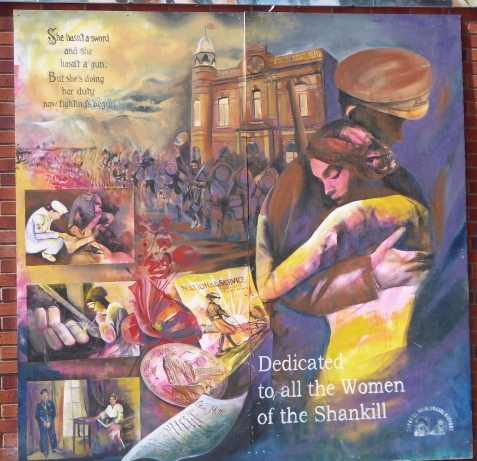 The Peace Wall erected to divide communities.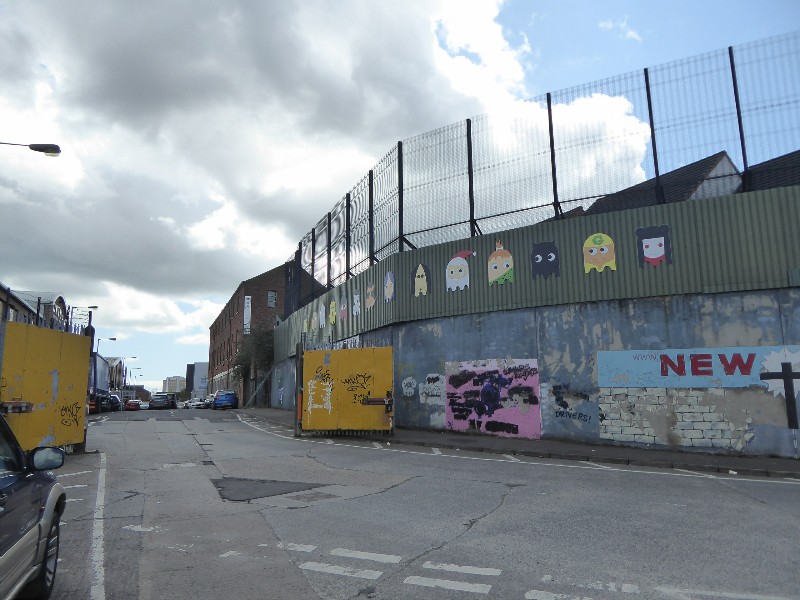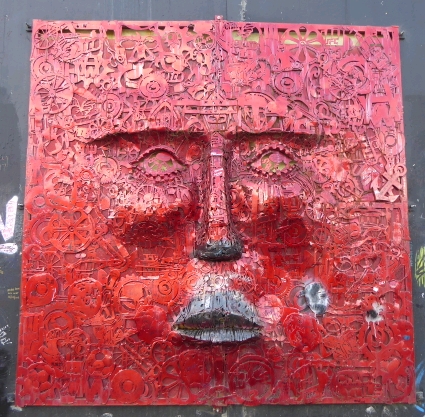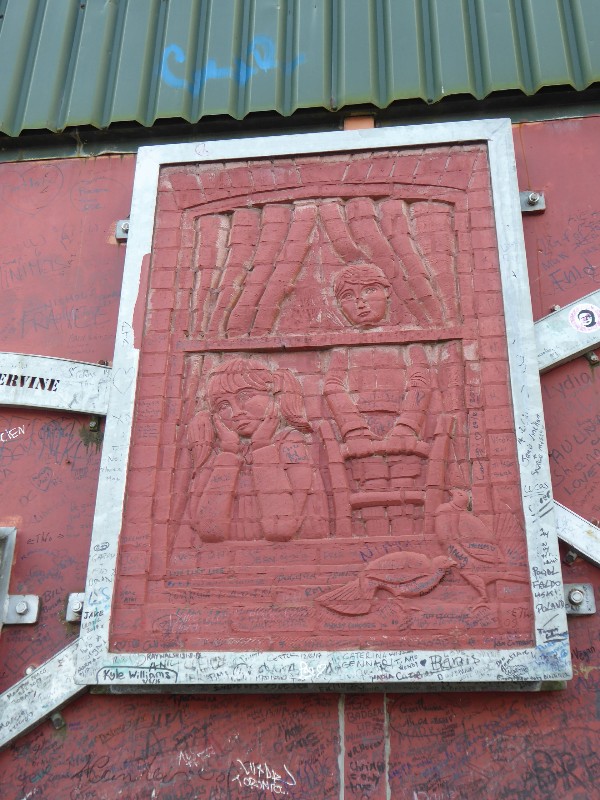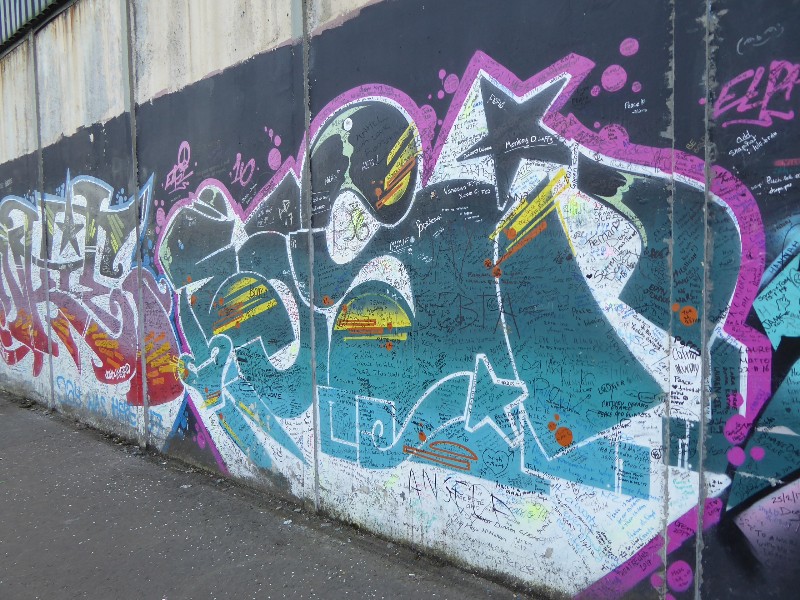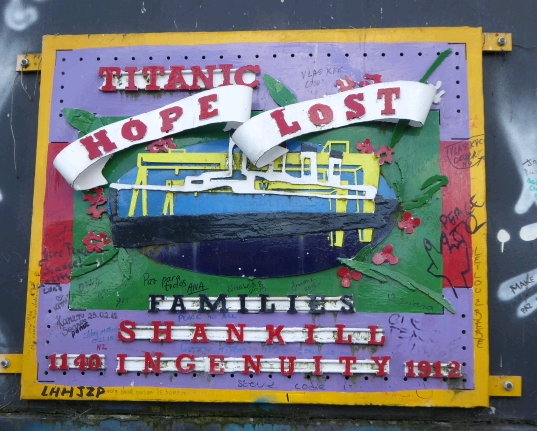 Next the International wall, one end has support for the Palestinian cause, the other end support for the Israelis just to be balanced!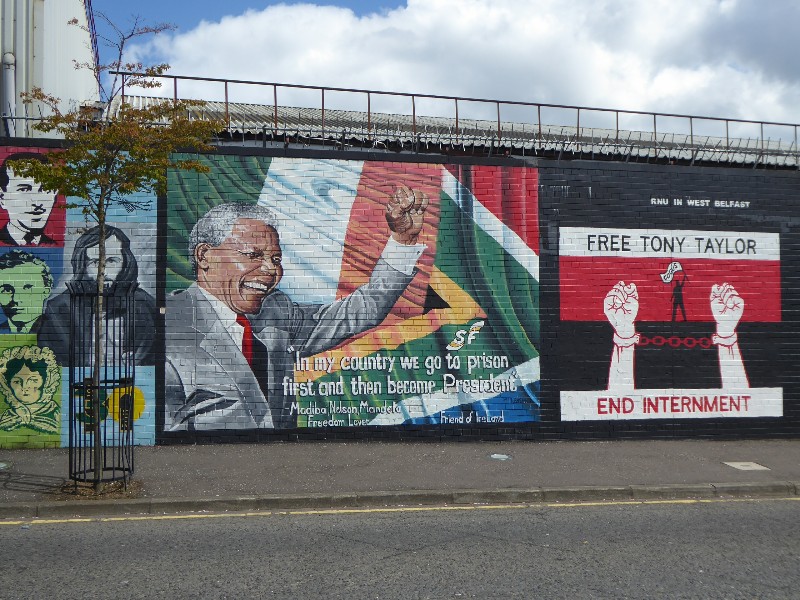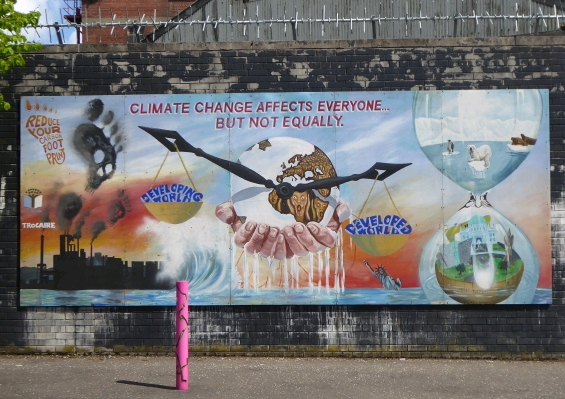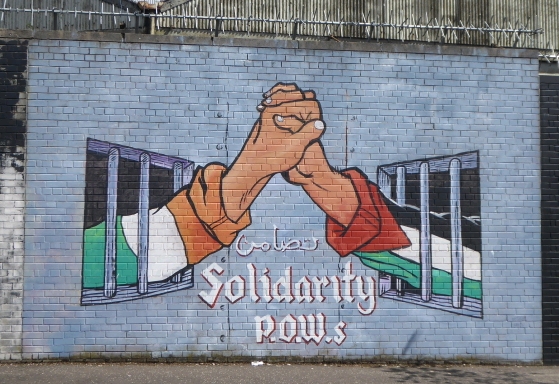 Plus one of the gates,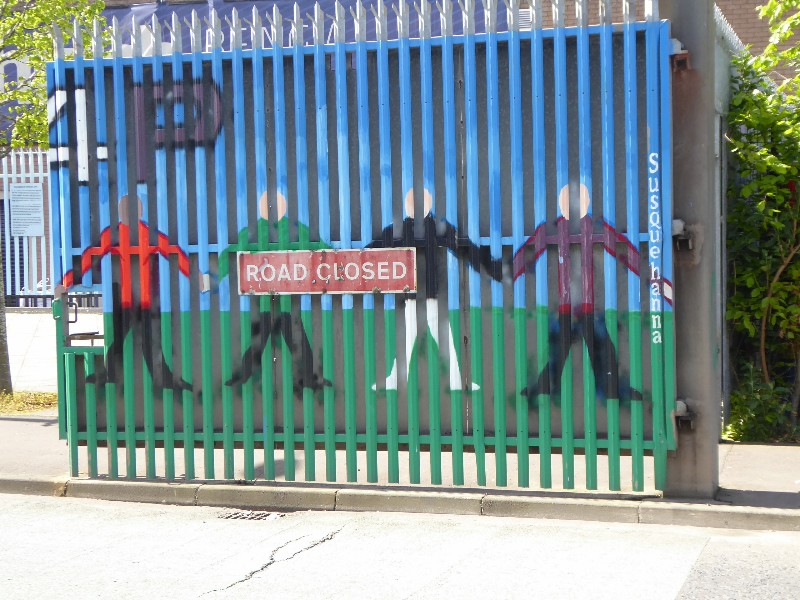 Then round the corner to the Falls Road and Sinn Fein offices and murals.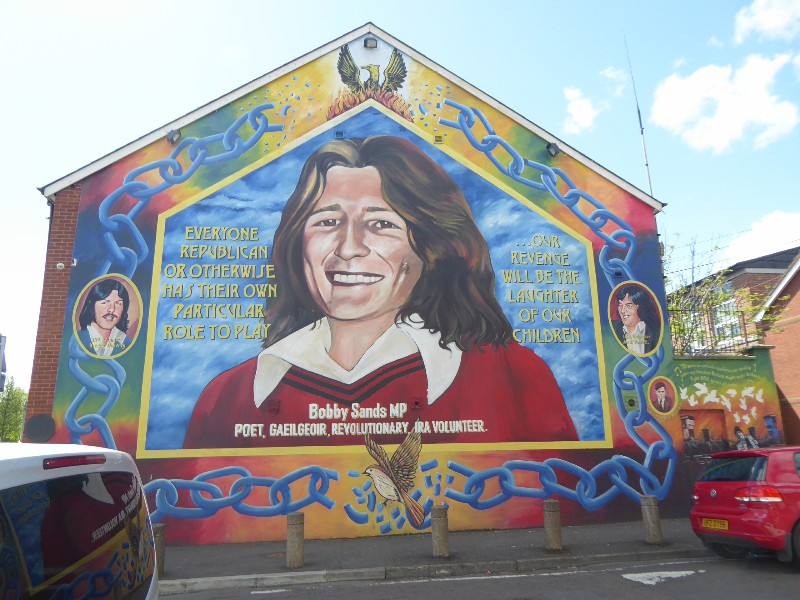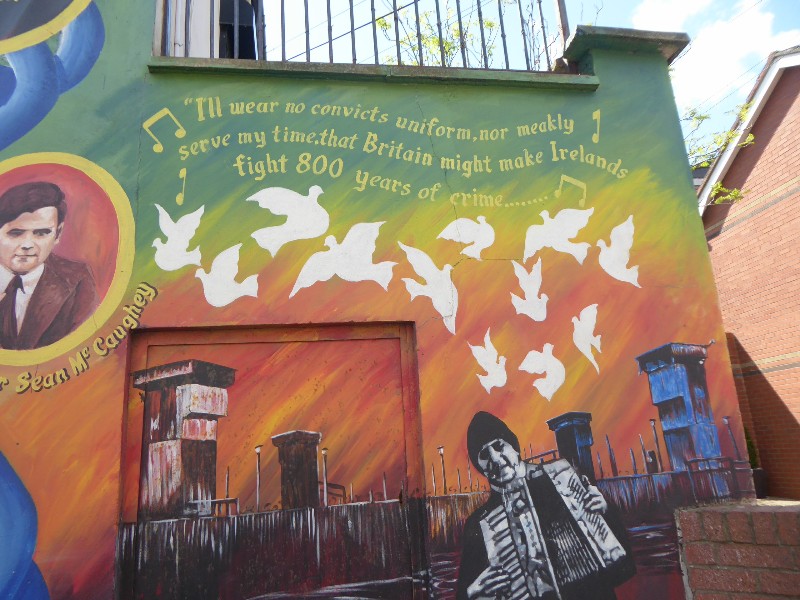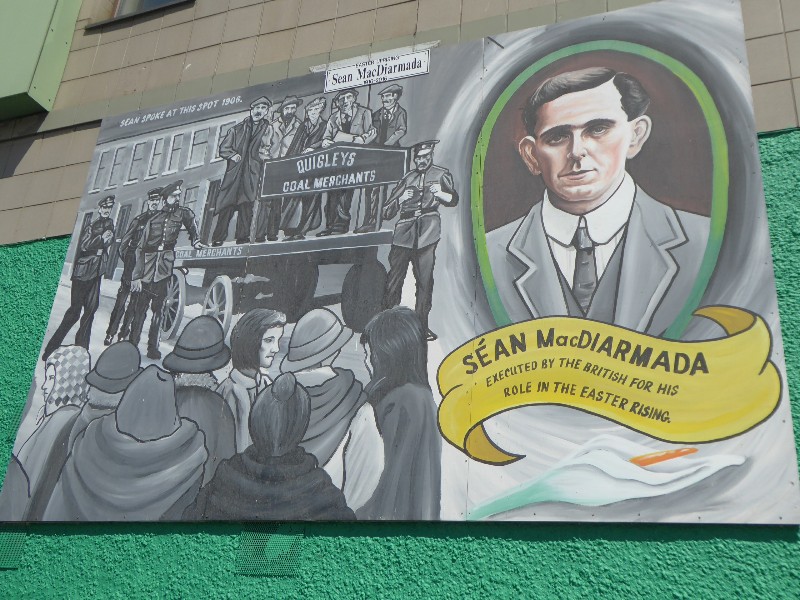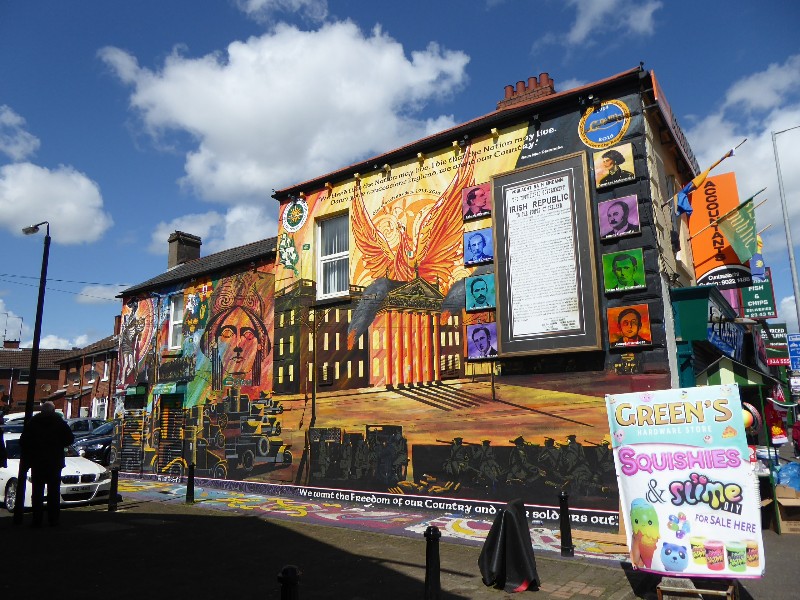 And I want quite sure if this was supposed to be political, or just interesting street art.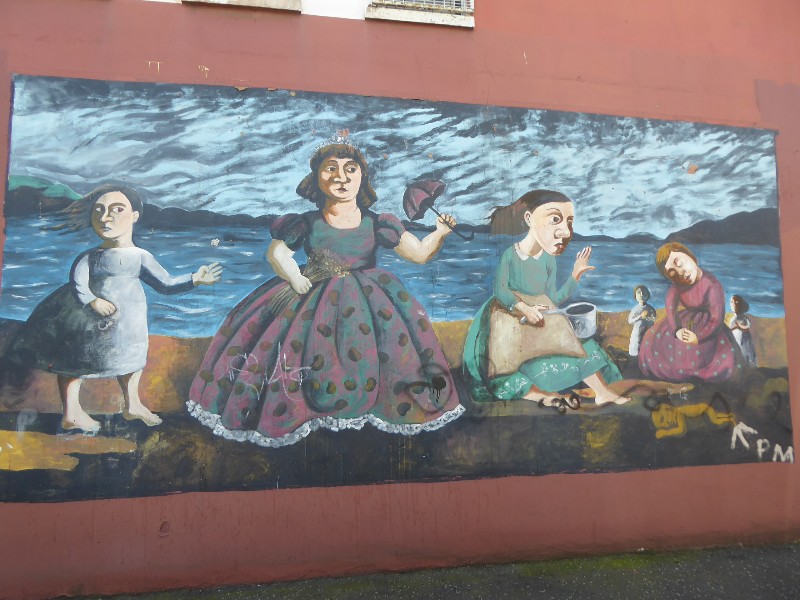 We didn't get chance to take a photo, but our bus ride back to the campsite took us passed Stormont. It's a stunning looking building at the end of an impressive long driveway.