Alnwick day out. One of the reasons for staying her was to visit the gardens. I thought it was at one time a physic garden, so I was really keen to see a large variety of plants used for medicinal purposes. I was wrong, but we did have a 2 for 1 voucher for the entrance. The gardens we lovely and expansive. A large cherry orchard under planted with tulips had two seater swings along the walk.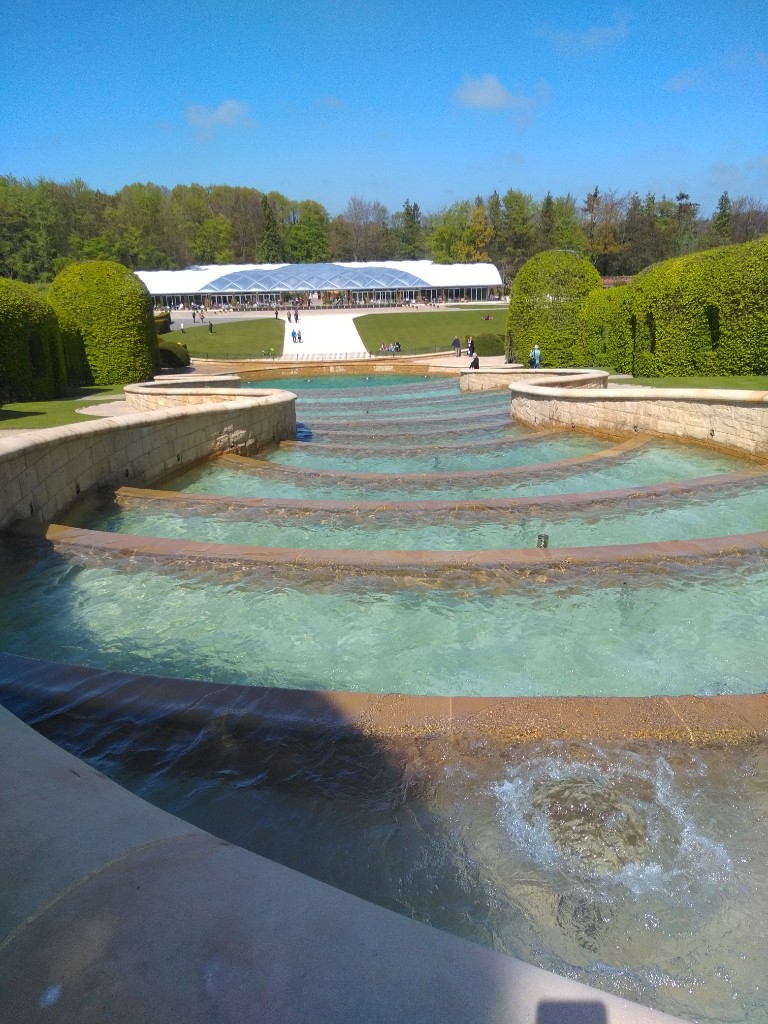 Also the central water feature was spectacular and we complimented by smaller features.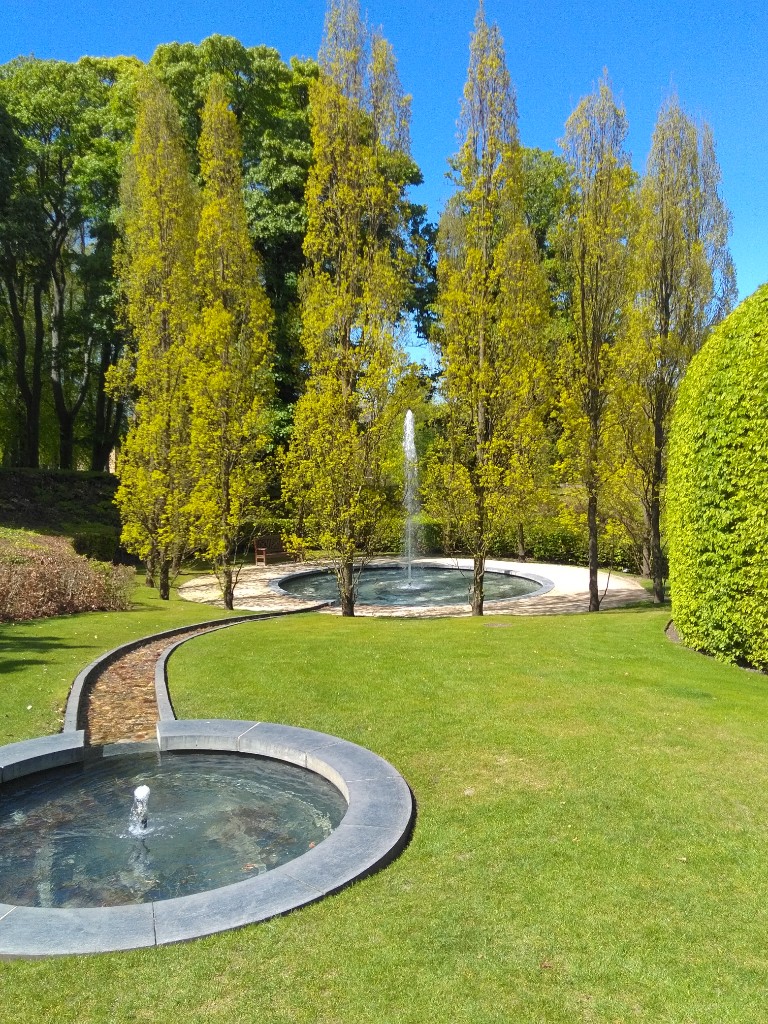 It was lovely to see lots of activities for children to play with and adults to enjoy.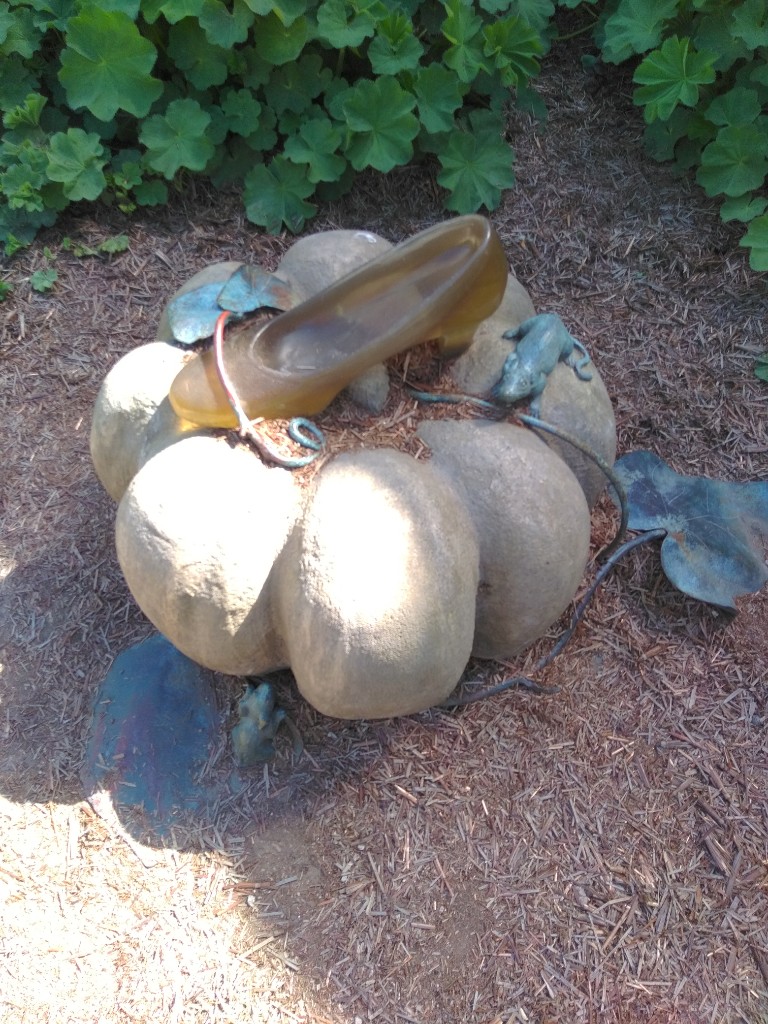 I notice a number of large gardens encouraging children to have fun.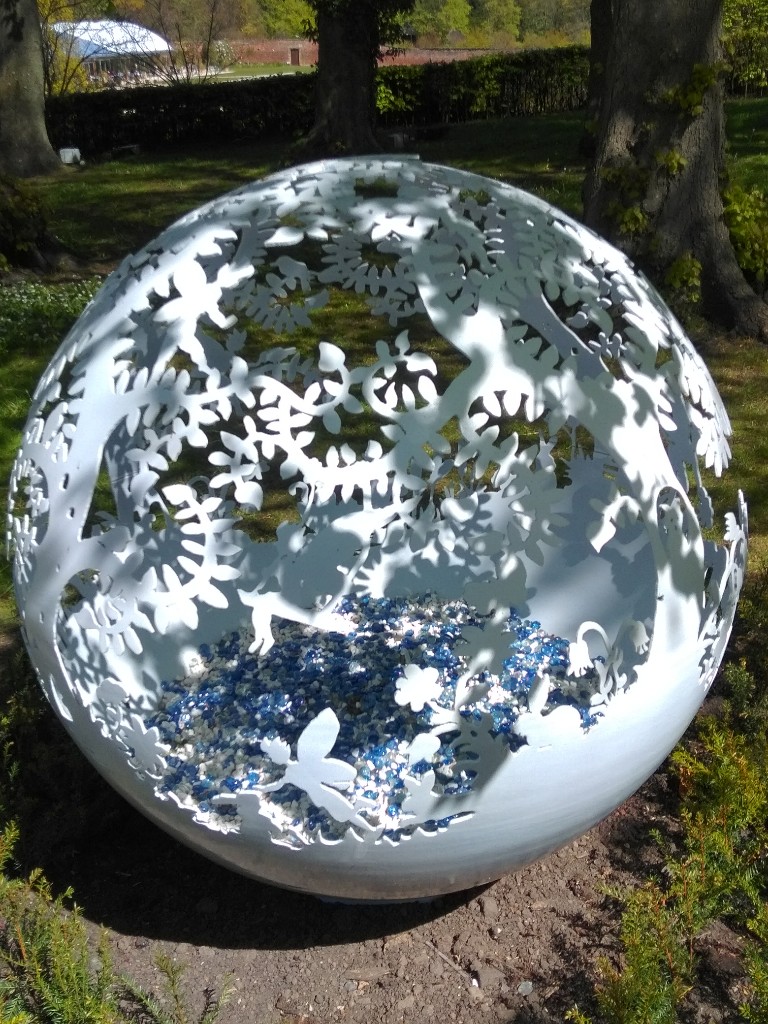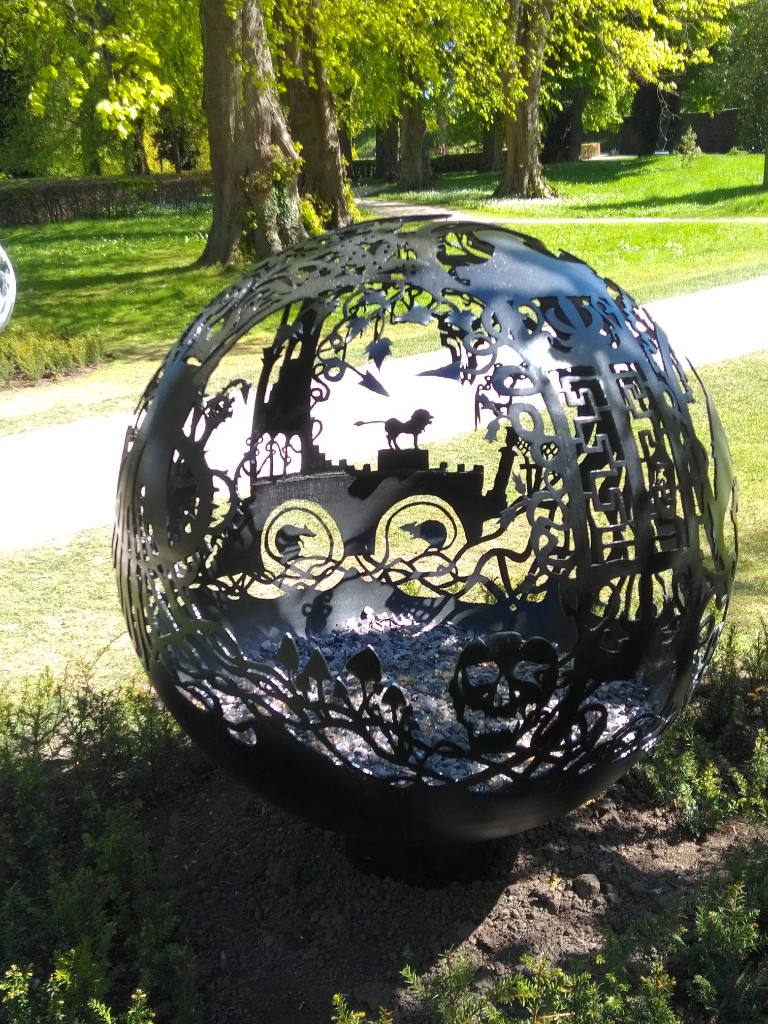 These globes represent light and dark in the fairy woods.
More wrought iron work in some gates.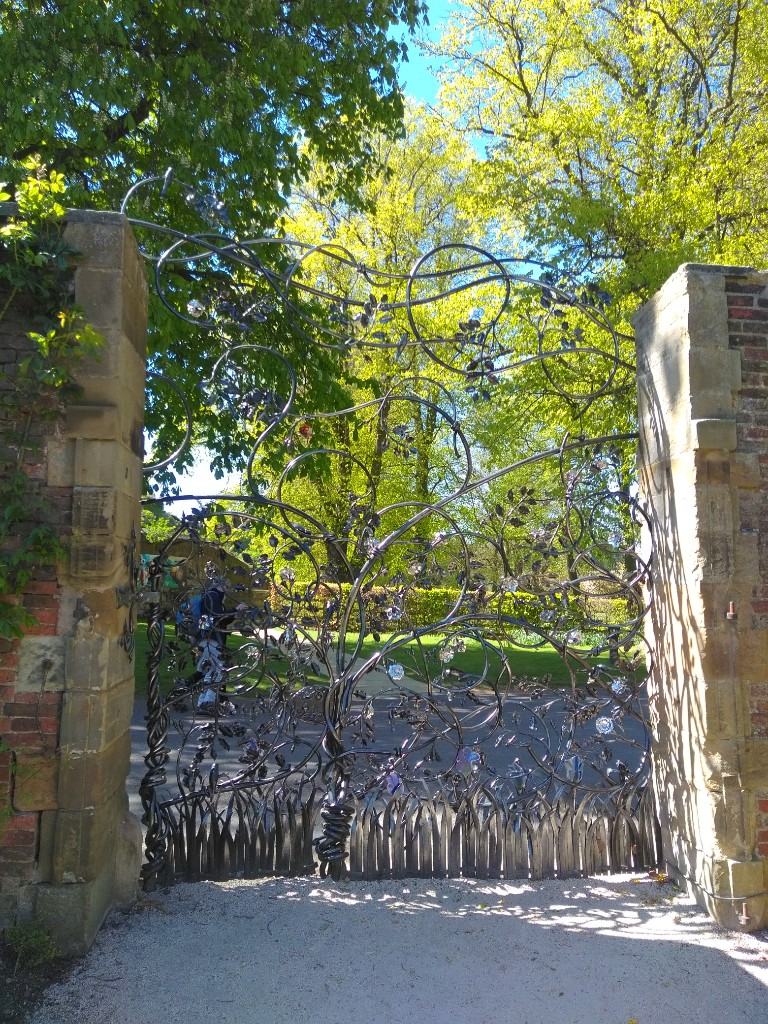 I was disappointed in the poison garden tour. We both felt it was very rushed and didn't tell us much we didn't already know. I appreciate that the plants need to have restricted access and so timed tours are necessary, but not that fast