Another free museum.
Also some people will have noticed you can now leave comments about these posts. I did take Brian a while, but he managed his usual computer wizardry and added the comment facility. I might regret it!
So we were a little late getting out to start at the National Museum of Ireland Decorated Arts.
On our way we passed one of the town's art works nicknamed the floossie in the jacuzzi.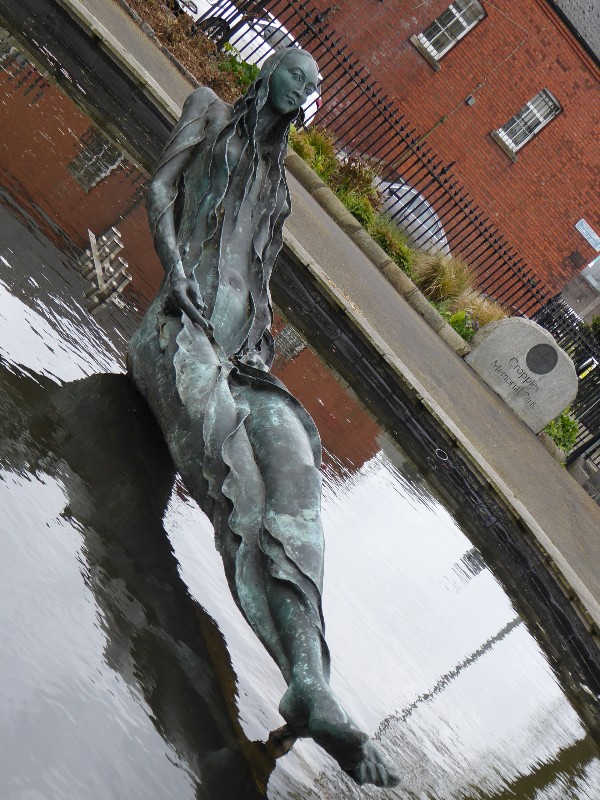 Lots of statues have 'alternative' titles, Molly Malone being the Tart with the Cart!
Anyway the museum was very interesting, the official on the door thought we would take about an hour and a half because there was so much. Well we missed out the military galleries and a couple of others and was there for at least two and a half hours.
No photos as everything was behind glass. But the eclectic range of exhibits chosen by staff, and the items showing the range in storage we both enthralling. As was the coin collection. I'm still not sure why pre 1971 Ireland had 13 penny's to the shilling when we had 12. This museum was free as are all the state run museums here.
On the way to the shops we again passed the street art allied to the UN rights of the child. There was also an interesting temporary exhibit on this theme with some children's interesting thoughts on the various rights.