Bushmills to Londonderry avoiding the motorbikes.
Fortunately we managed to learn that the time trials for the North West 200 road race would take place today so some of the coast road we were going to travel is closed. Not too worry we traveled it yesterday!
So we visit the shops in Bushmills, and I bought a lovely White damask tablecloth in a charity shop for £2 as it has a slight stain on one side, but it's so big if it doesn't wash out I'll cut it off and rehem it.
We stop in Coleraine and have a wonder round the shops and a lovely cup of coffee. Then carry on to the campsite just outside Londonderry, so on the border, literally. This is the border between UK and Europe, this hedge next to the toilet block on this site.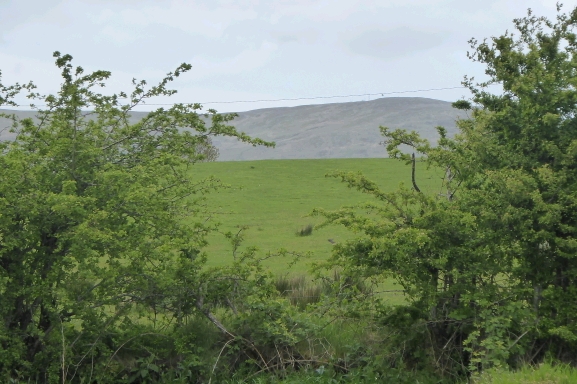 Not many photos today, so here are some collages of the flowers and birds etc that I've taken photos of in the last few days.