Mizen Head
Having parked on the marina at Bantry last night we had a lovely view of the sunset.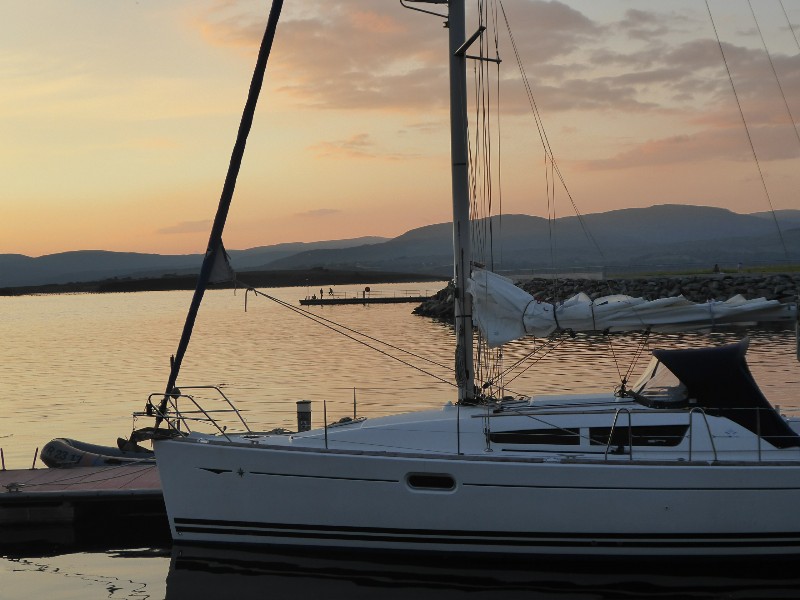 We were pleasantly surprised that after a walk round town we were only charged €6 for the overnight stay in the car park.
Our destination today is the most south westerly point at Mizzen Head. It's also the point where Marconi set up his radio station to first send transatlantic messages.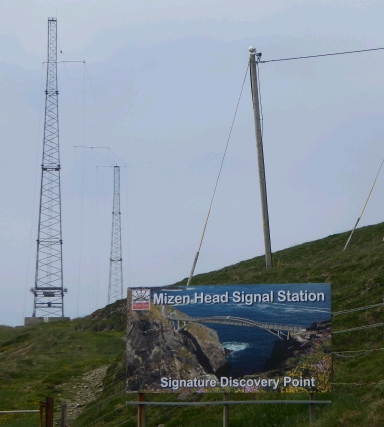 The scenery is stunning and different to the previous two days, but not ready to photograph. These are some from Mizzen Head.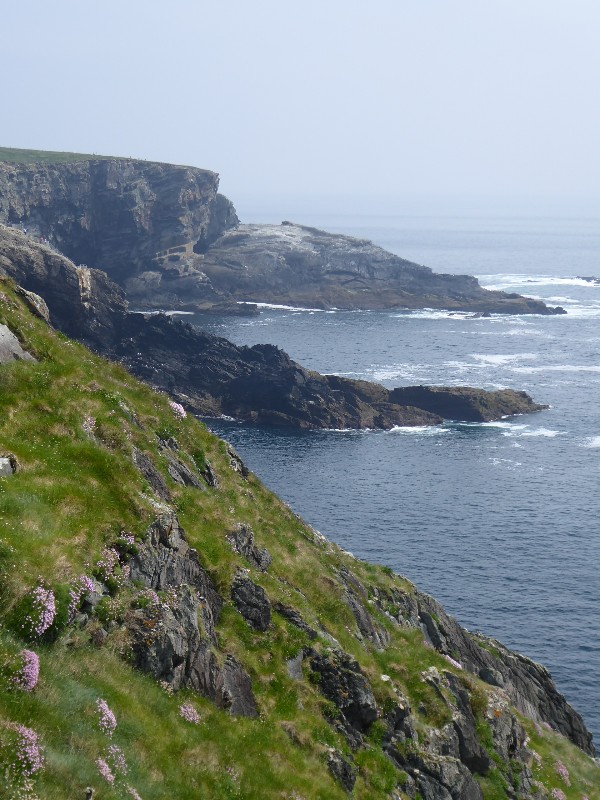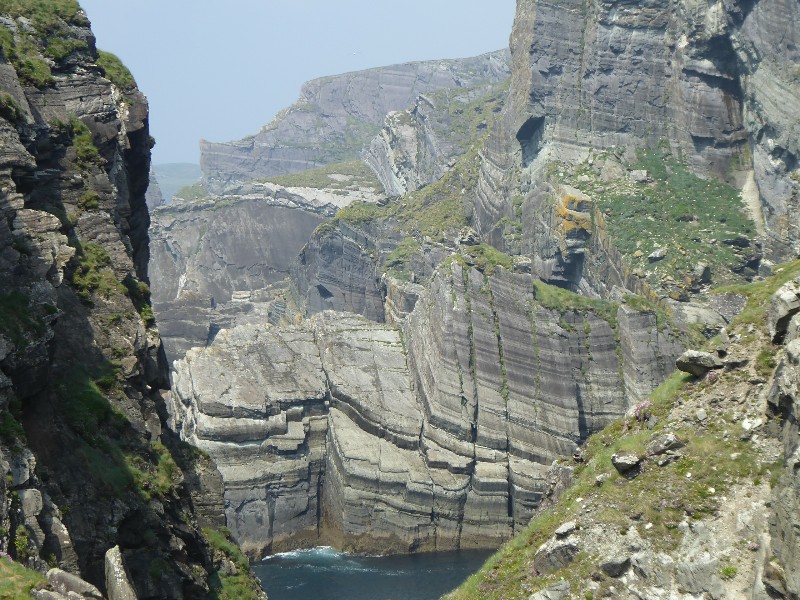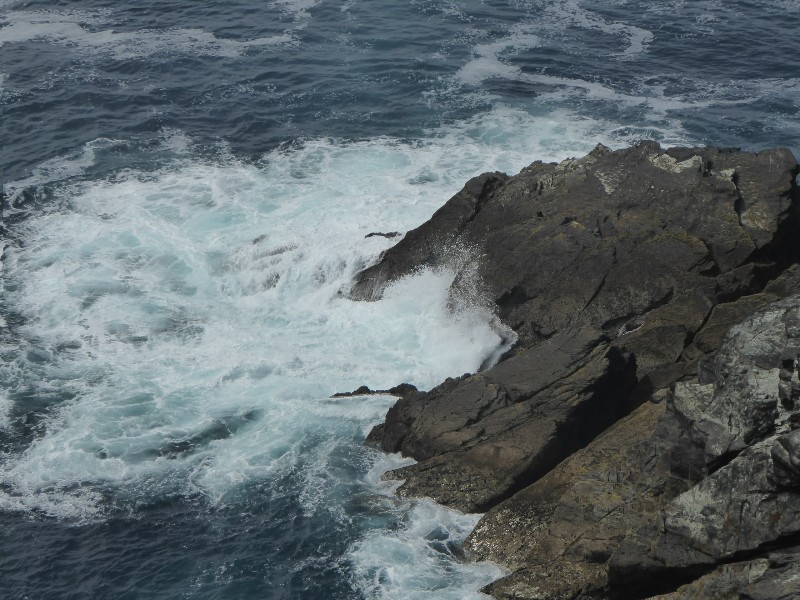 There was another bridge to cross as well as 99 steps to climb on the was back from the station.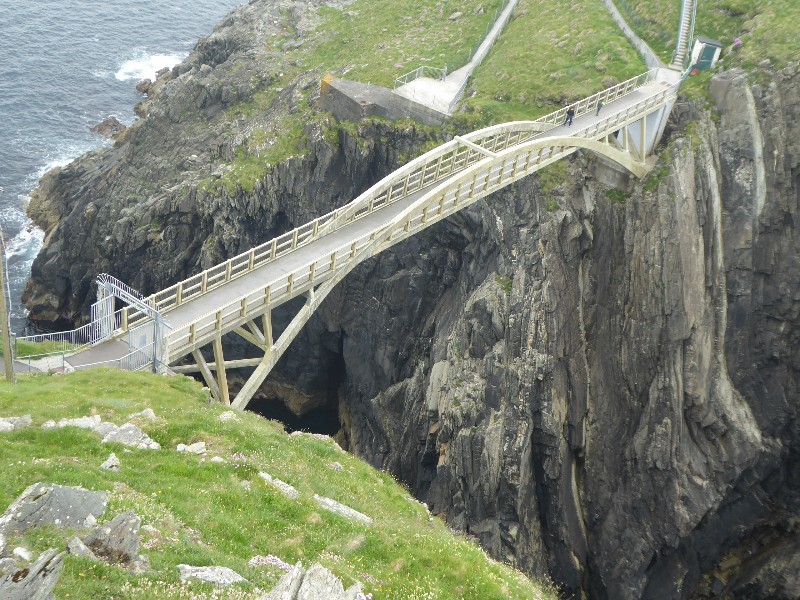 The were quite a few sea birds on the rocks
Unfortunately it was too misty to see the Fastnet light.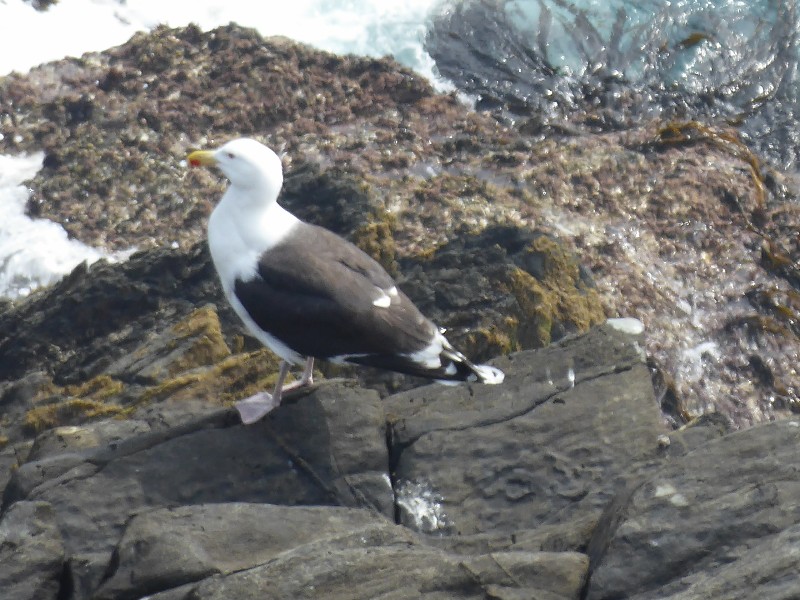 Next a quick stop at Crookhaven where we drive past Marconi's original house now holiday lodgings in s very touristy area.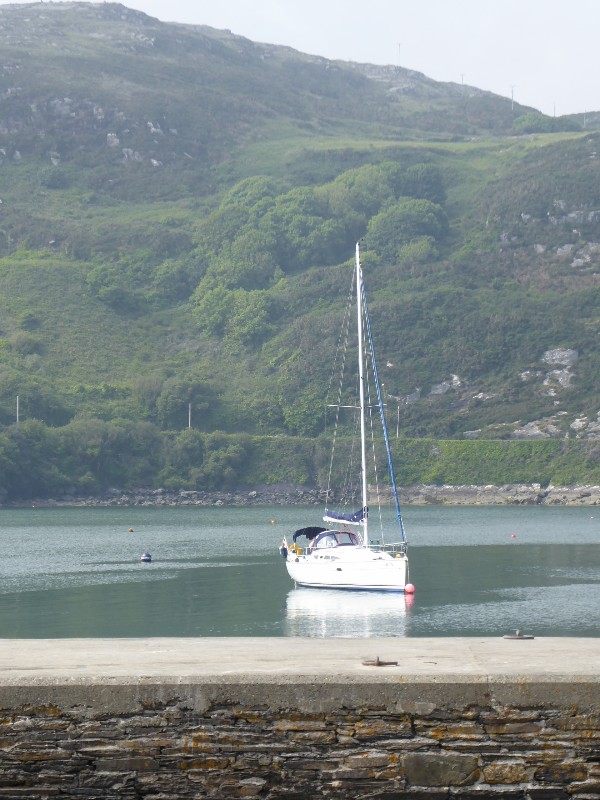 On the journey back up the peninsular we passed yet another Neolithic altar dating from around 2000BC and in use until the coming of Christianity and since.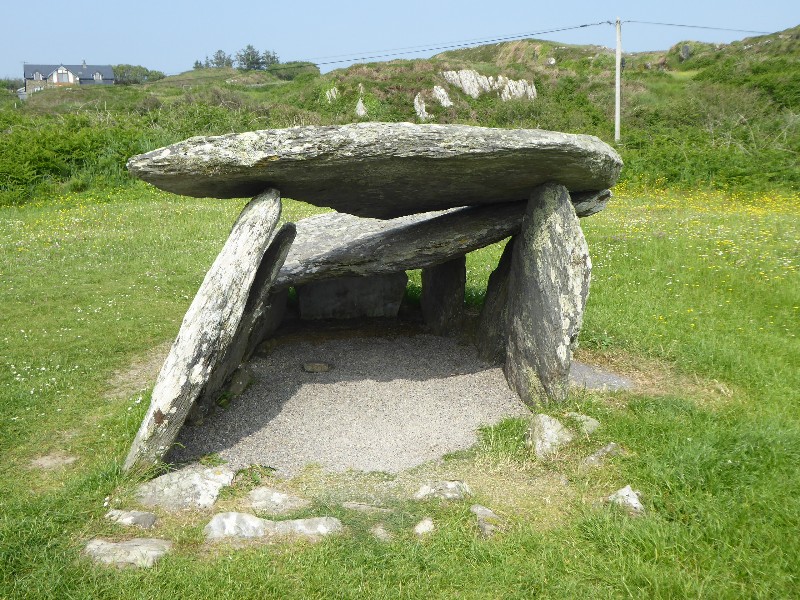 Lastly today's flowers, mainly from Mizzen Head.