Back to UK in the rain.
Not much to say today, or many photos as it's rained all morning.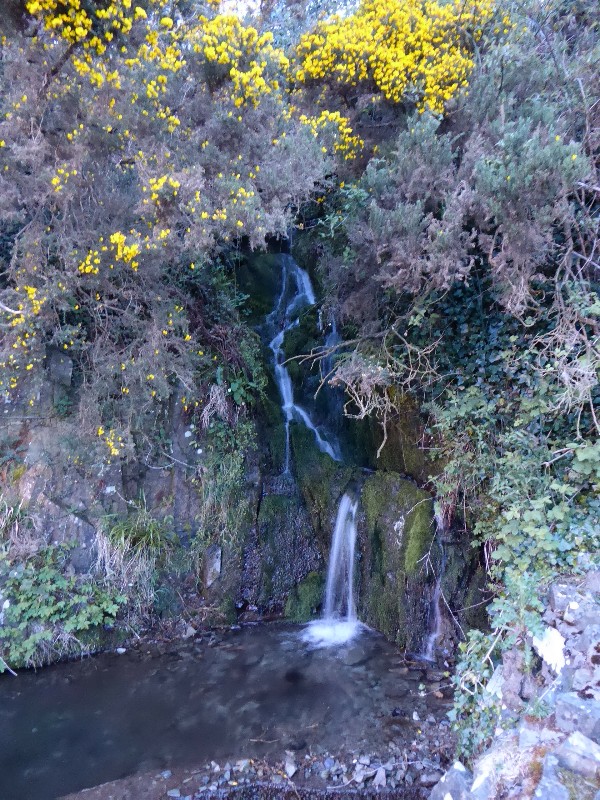 I'll start with a photo I took last night of the small waterfall near the marina.
We left Carlingford in the rain having completed a tricky re-assembly of one of the wiper blades.
We left Eire in the rain and entered Northern Ireland in the rain. The border is marked by a 4ft high red and white post at the road side and a notice reminding drivers the speed markers are in miles not kilometres. No welcome to NI or UK, just a pole at the side of the road.
Downpatrick was our stop for today and although it rained heavily as Brian paid the parking meter, the sun did come out whilst we visited some of the charity shops after a coffee shop break.
Onto the campsite at Dundonald. It's part of the leisure complex and on a frequent bus route into Belfast. The helpful receptionist tells us the bus fare is £3.60 for a day ticket, the best deal yet.
A couple of photos of the campsite.