Belfast
We knew it would be raining in Ireland, so it's good to be in a city with a tour bus.
The bus on from the campsite is £4 each for all day travel, and when we alight in the city we are accosted by people from the two city tour buses. So we make them both explain why we should take their tour - I bet they weren't expecting that! Anyway they both cost the same, but we choose the one with the longest route and the most days, and the oldest bus! We didn't know about the age of the bus and it's weatherproof qualities until we were on the bus. Not too worry as we decided to wear our waterproof overtrousers today.
So it's wet, and we might as well take the tour.
Now one stop is Crumlin Road jail, so having visited 3 others in the last year I suppose we should do a fourth.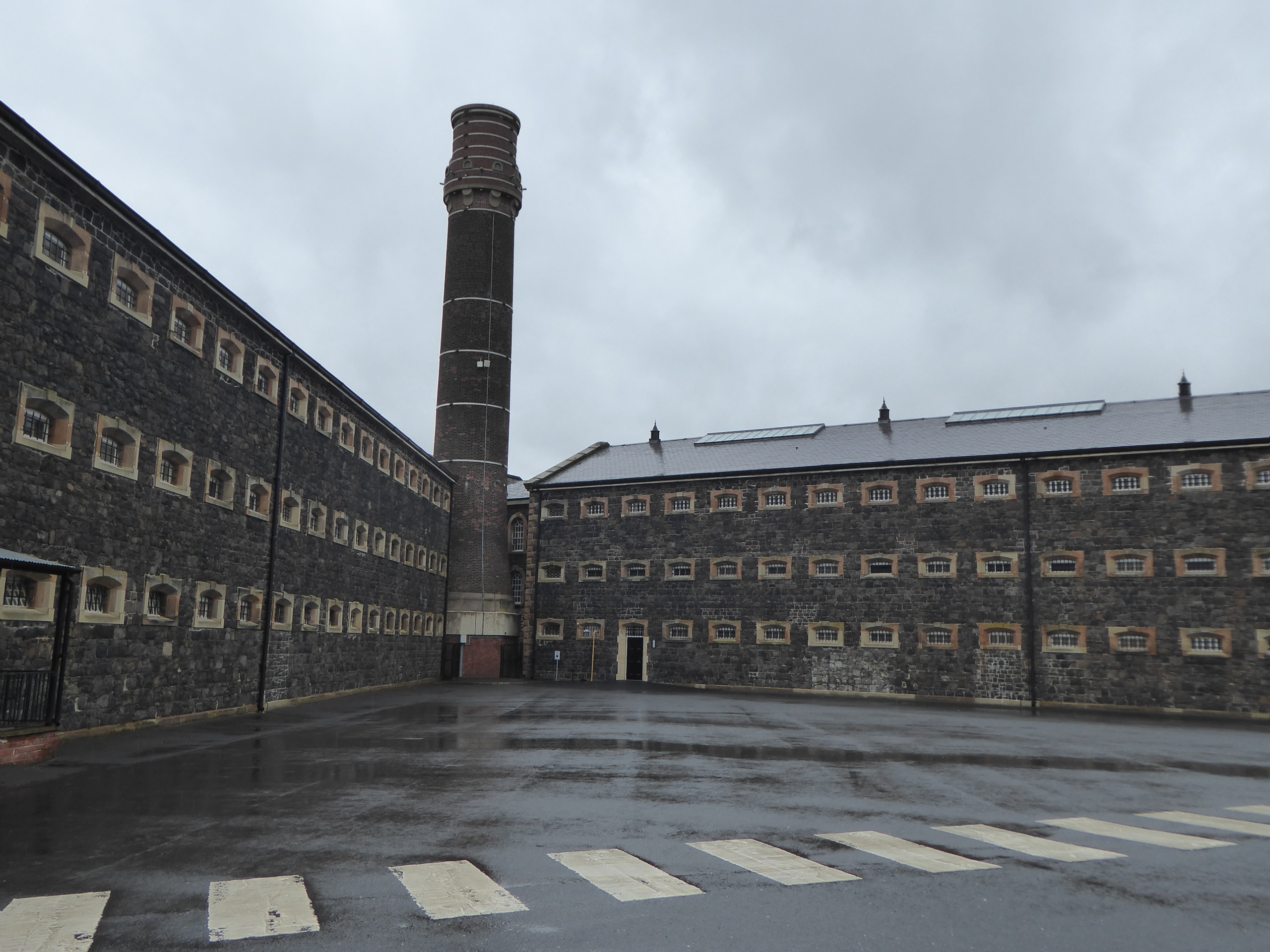 Now here's a difference we have to pay! But then we are back in the UK!
Although built in 1850's about the same time as Kilmainham in Dublin, this jail is even more 'touristy' probably because of the 'troubles'. Belfast jail tour gives less detail of the reasons for the original building and the causes of so many child occupants.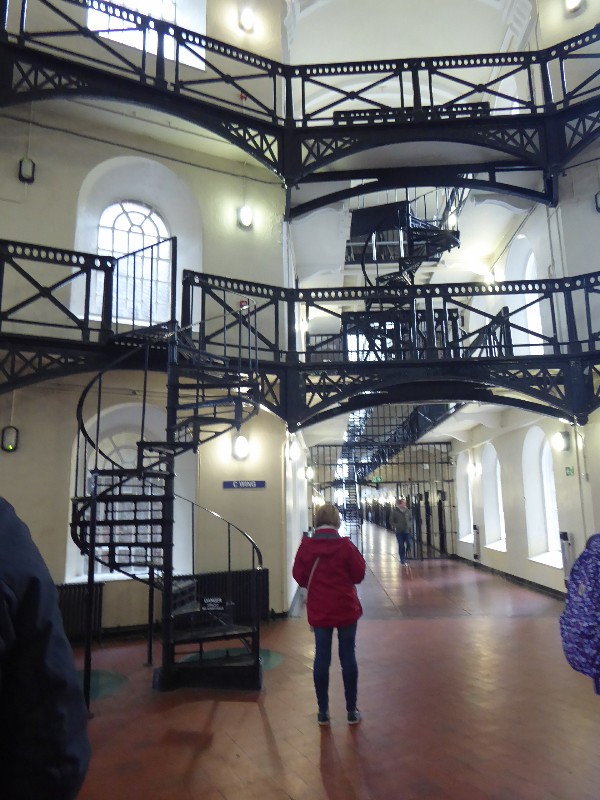 One unique feature is the tunnel leading to and from the court house across the Crumlin Road.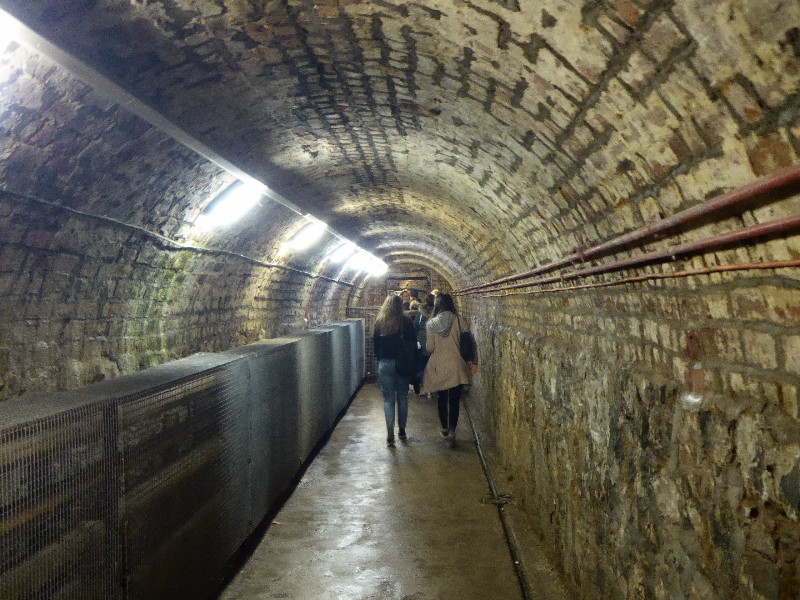 The jail has an execution cell with noose and trap door, much smarter than Shelton Mallet, but not with as much explaination of the reasons for the death sentence or the care of the prisoner.
But now tour jail can be hired for corporate events, or even weddings.
After completing the whole bus tour we visit The Crown one of the oldest pubs in Belfast. It still has cosy booths, stained glass and some has lamps. Each booth having a call button to illuminate the board overhead.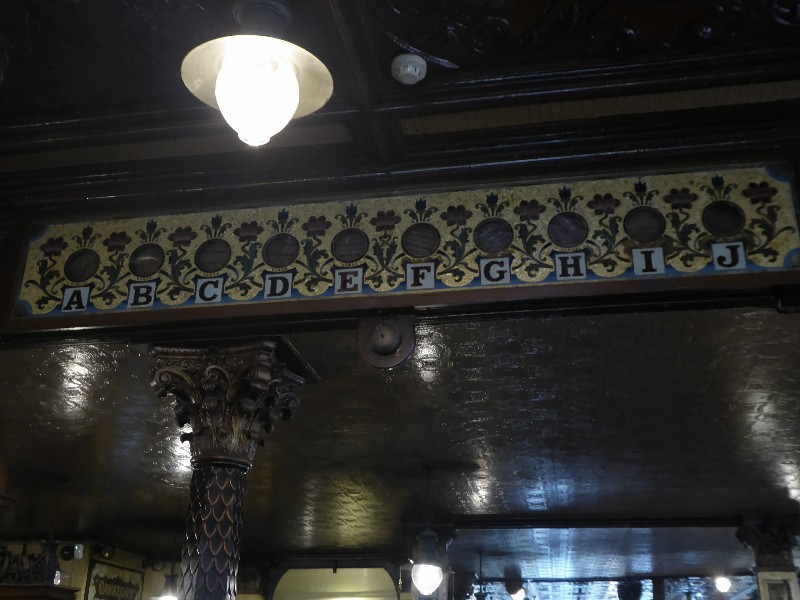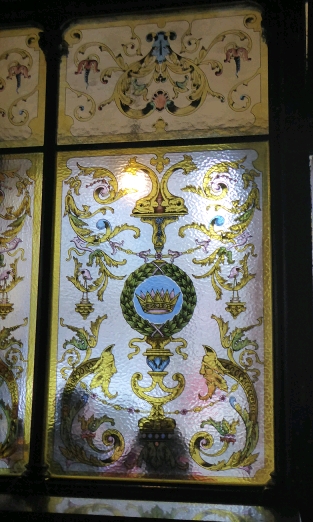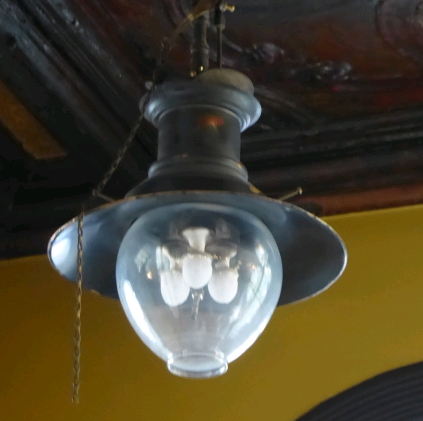 On the tour we passed numerous street art, but could only photograph one in North Belfast. Hopefully more tomorrow.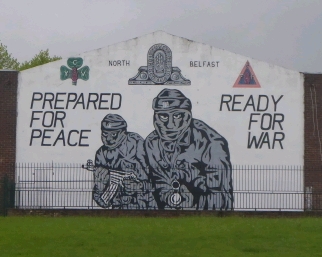 Town is very busy today apparently Ed Sherane and Oasis are in concert and there's a football match, so we choose Weather spoons for tea! It will probably be quite about 8.