Although the seem to be lots to do in Bury, including it's 'famous' market, we have arranged to meet a friend in Manchester at lunchtime. So we it for the tram even though I have to pay as fares are not covered by a Hampshire bus pass. Mind you no one checked out tickets on either journeys.
We've only been to Manchester a couple of times, the last being a wet and cold Christmas market many years ago. We were absolutely taken with the architecture. So many ornate buildings still standing and some expertly updated. A number were built for insurance companies although not used by them now. The Refuge building have me another set of tiles.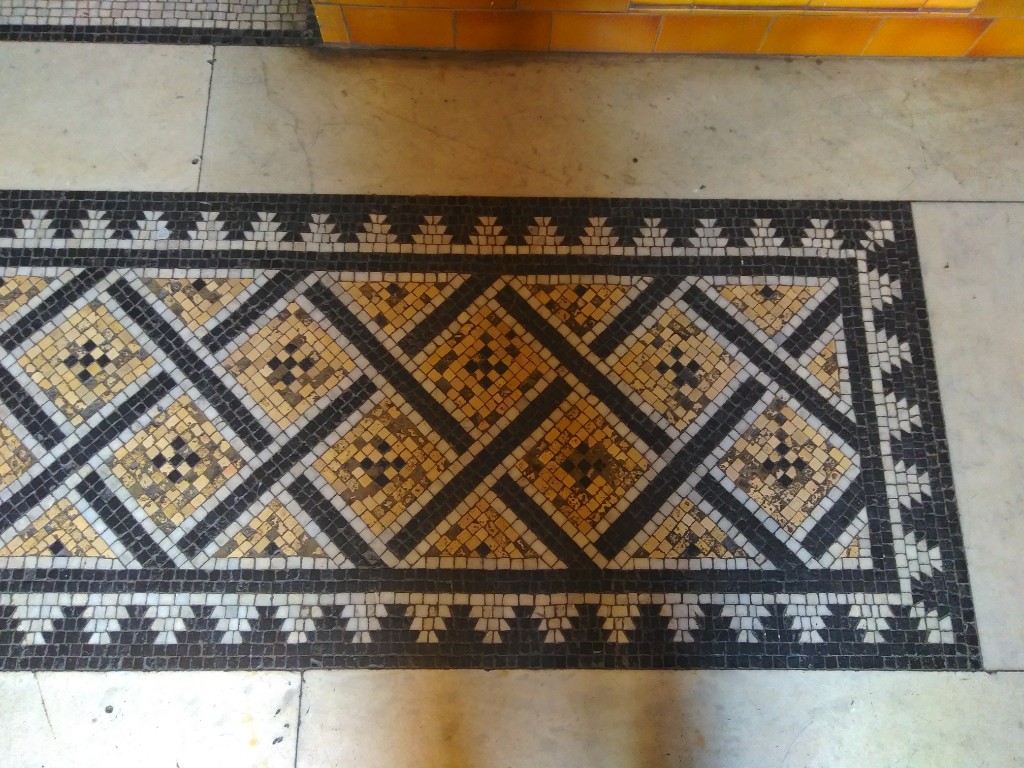 The Midland Hotel built in 1904 (I think) is enormous, is now a grade 1 listed building which has been modernised expertly keeping much of the original ambiance.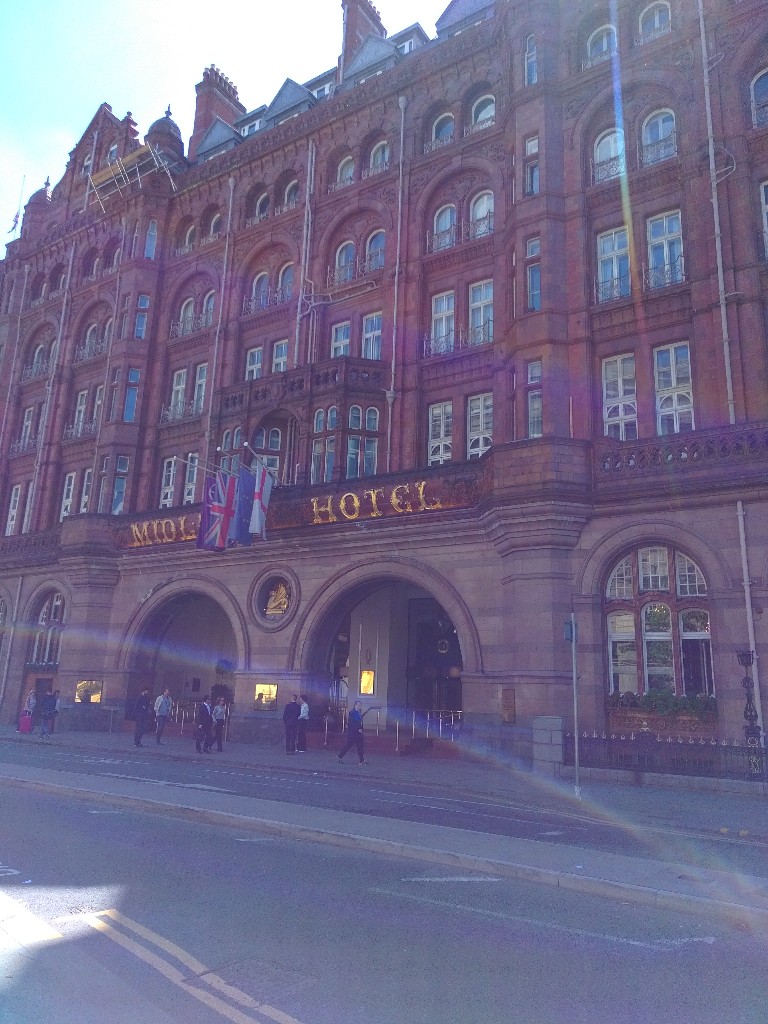 Not a very good photo I'm afraid. The doorman, in top hat and tails was only to pleased to take time to tell us the history of the hotel. Apparently Rolls met Royce at the hotel and thus began the famous partnership. Also Hitler instructed the Luftwaffe not to bomb various Manchester buildings, specifically The Midland.