Leaving school.
Actually, leaving Schull on the coast, a lovely small town with a marina and a campsite in the owners garden.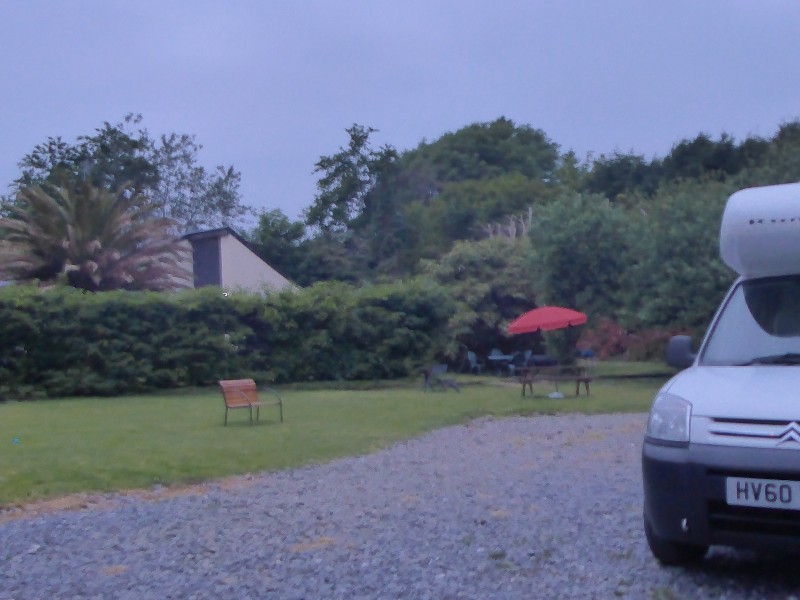 As we have travelled around Ireland we have seen many of these signs.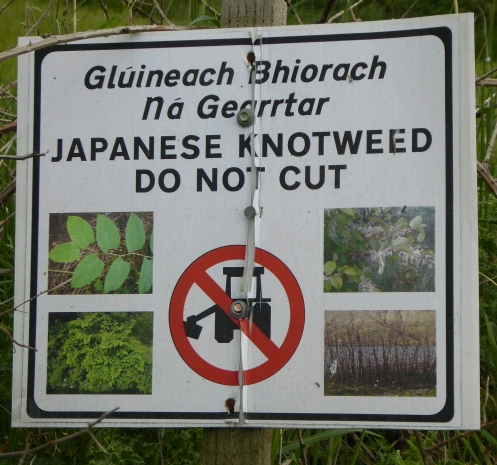 Japanese Knotweed is a real problem as it only needs a tiny piece of the plant to produce a new one. It had also been noted that when a large area was cleared, the grew up more plants along the route the lorry took to the disposal point. Hence the warning signs along many hedgerows.
Our first stop today was at Skibbereen Heritage Famine Museum. In the 1840's the poorest land workers subsisted on potatoes. A family of 6 consumed about 50 lbs of Lumber species of potato EACH DAY. I just can't think of eating 11lbs a day which was about the amount a women eat.
Then in 1845 the blight was imported from USA, and because the Lumber variety was a late main crop, it suffered very badly. Thousands died and were placed in mass graves. In Skibbereen the mass grave is thought to hold 8 to 10 thousand people
All probably the poorest of the poor. Those with any possessions sold them for a passage on a ' coffin' ship to a new life in the new world.
In 1840 the population of Ireland was about 8.5 million, today it is about 6.4 million. Ireland is the only country in the world whose population is still lower than 1800.
A very informative museum.